Hello there!


The winter goes on and on, especially if one does weekend trips to high and cold places. It should be the time of year that the blog posts move on to the spring and cheerfully sing about flowers and fresh green upholstery, but not yet, not with this weather. Besides, I have to share the one thing I have been thinking about through the whole winter:
Chunky knit throws (and where to get one)

They are everywhere* this year.
*) Everywhere in my Instagram feed but not in my household.

If you don't know what I mean have a look at this: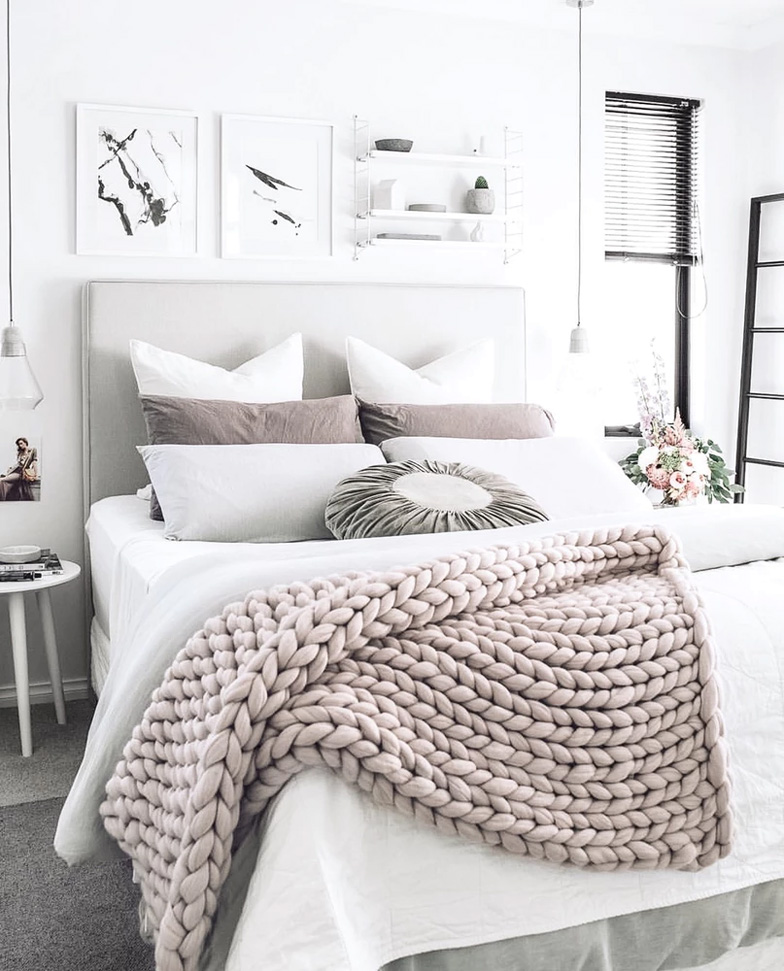 Photo: Nickel.n.co

Or this: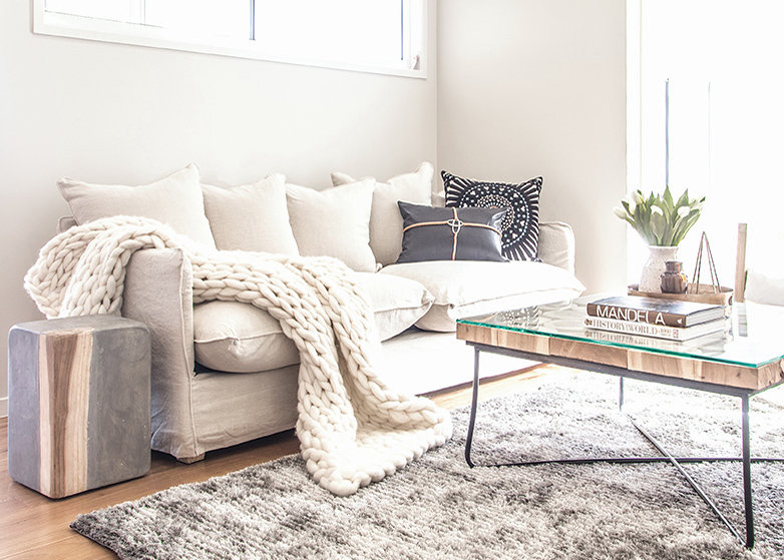 Photo: Uniqwa Furniture

They look amazing and bring instant cosy feeling to the room – I just want to dive in and sleep forever.
Besides, they would really suit my (self-) knitted lamp shades in the bedroom.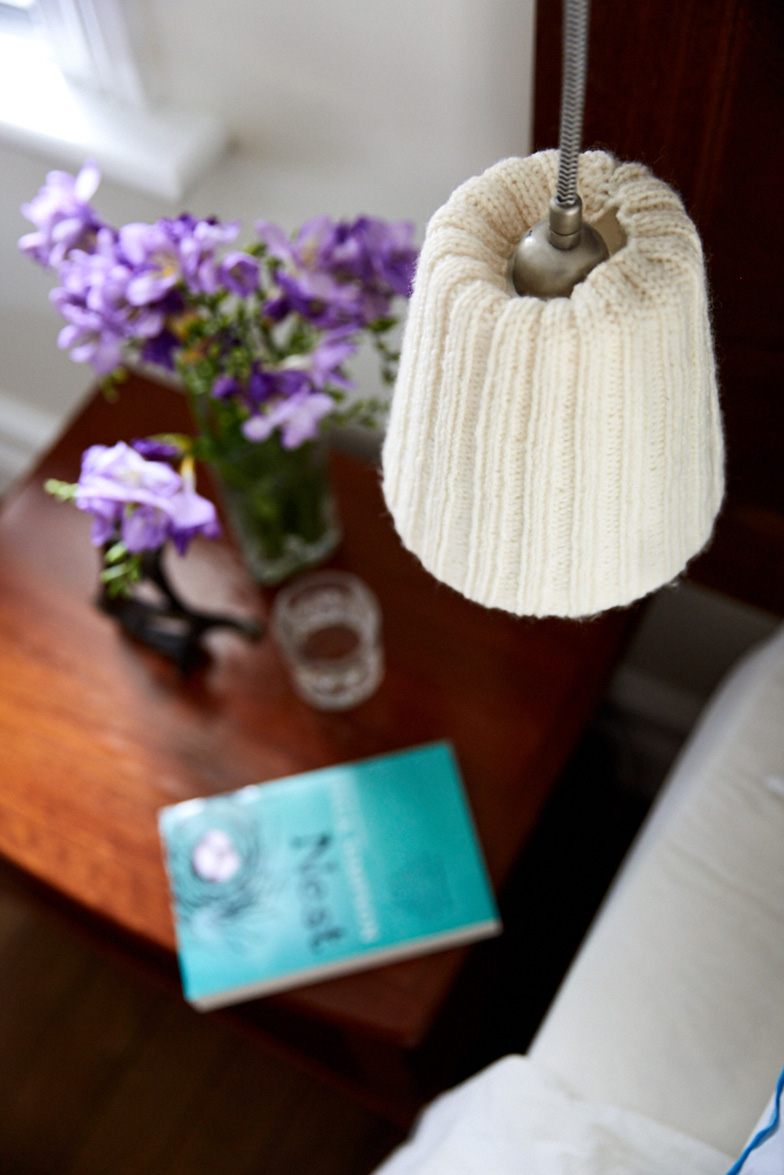 Photo: INSIDESIGN
Where to get them from?
Be warned – chunky knit throws are not cheap! A full size woollen one seems to go for about $500. (That is equal to buying ten new born lambs, by the way, if you'd like to start sourcing your own wool. Waiting period applies before collecting the wool.)
Nickel.n.co appears often in my Instagram feed. They make throws at Margaret River.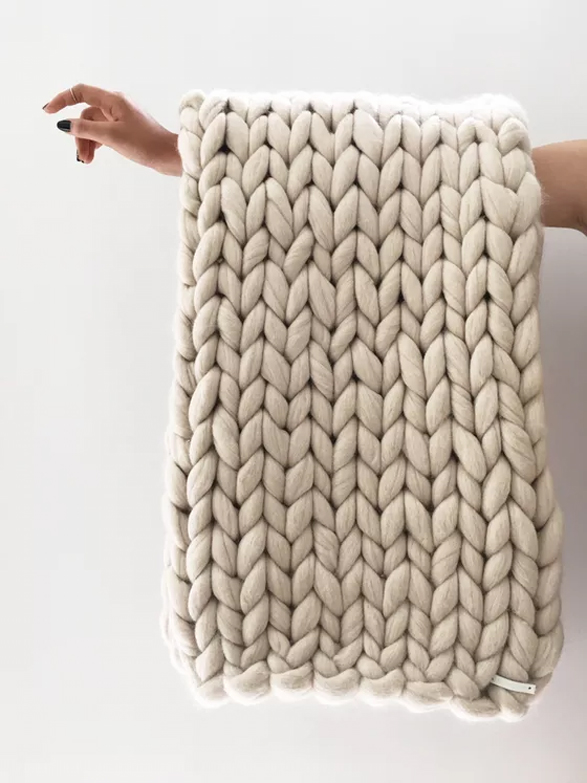 Photo: Nickel.n.co

The Woollen Collective claims to be the original chunky knit product manufacturer.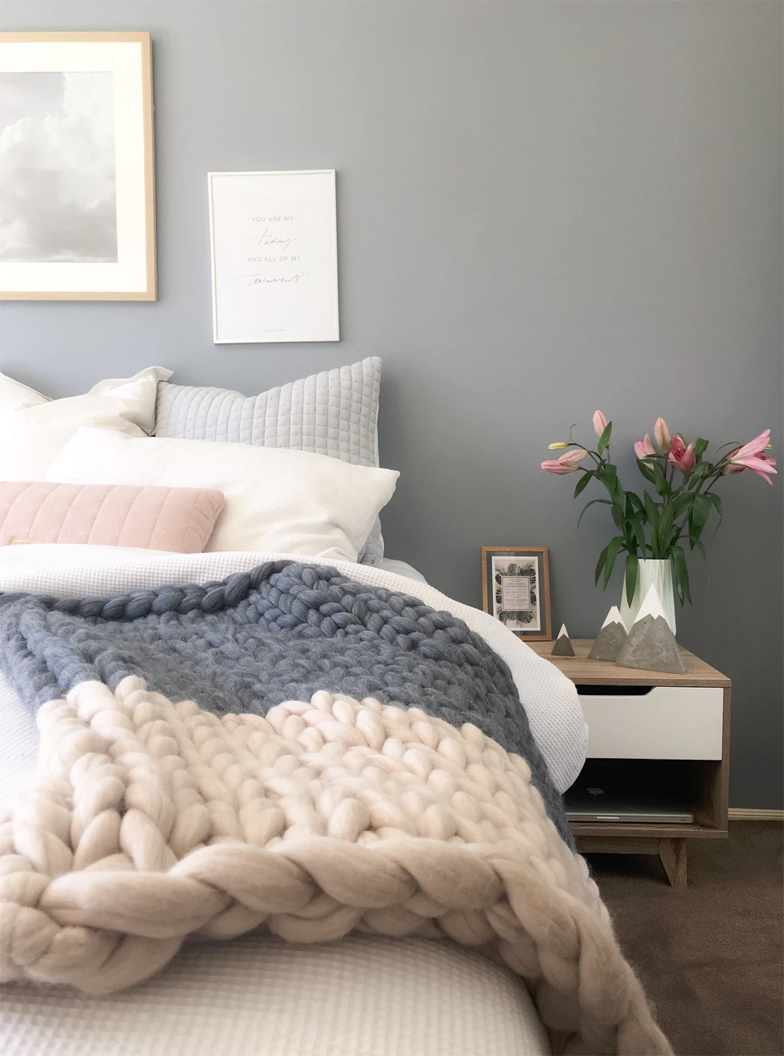 Photo: Woollen Collective

Uniqwa sells Dutch-made Vacht Van Vilt throws.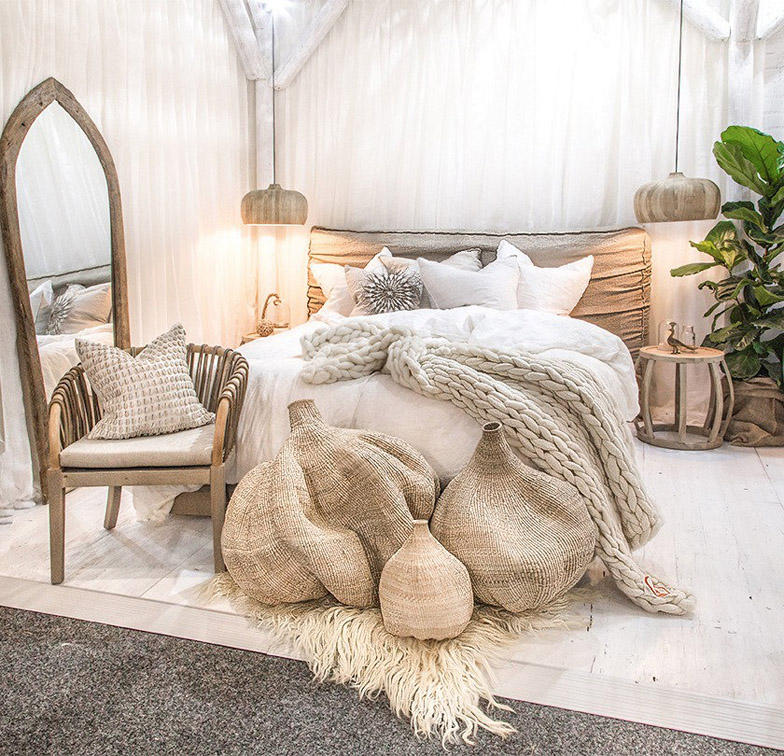 Photo: Uniqwa

I thought making a blanket like that myself would be a breeze and a fun project to attempt. I bought a pile of chunky wool with the biggest knitting needles I've ever seen (size 20). They are piled here on top of our knitted rug. I'm getting a bit concerned of this apparent obsession!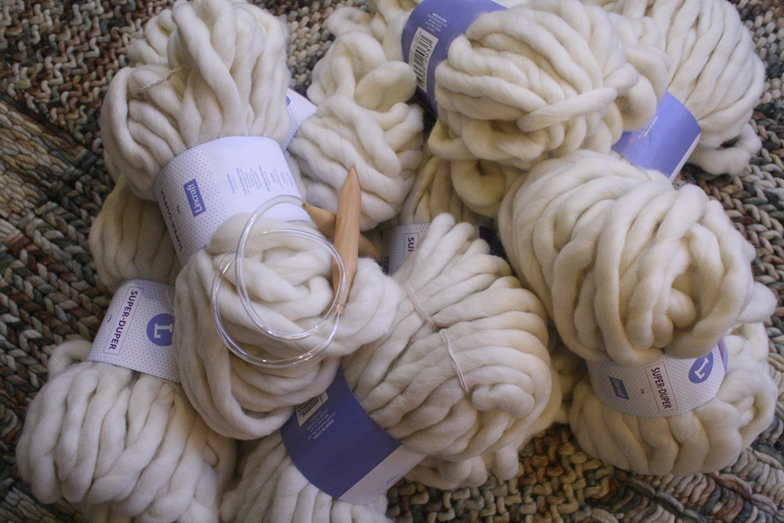 Photo: INSIDESIGN

Little did I know. The correct sizing for knitting needles are apparently slightly bigger: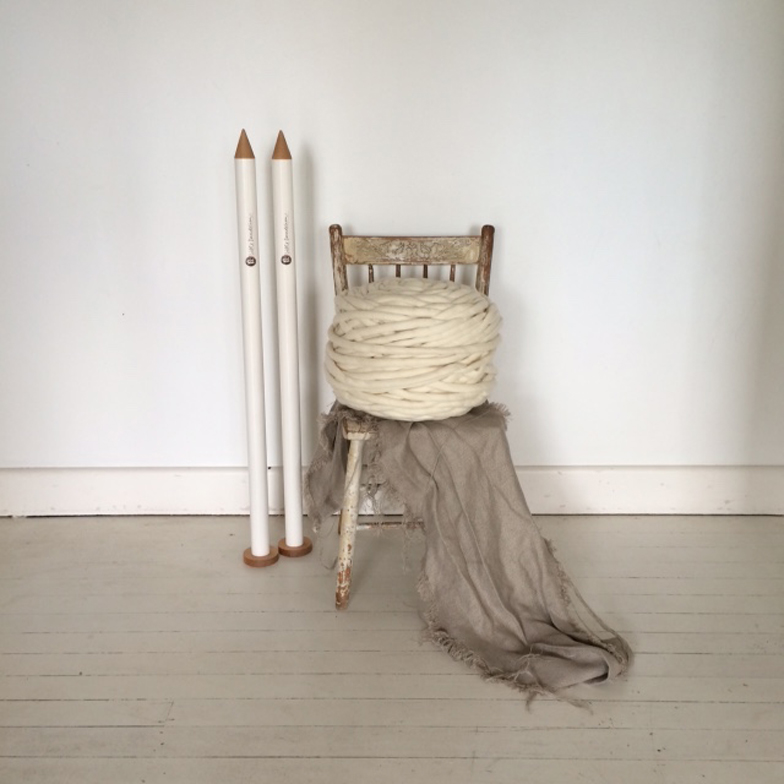 Photo: Little Dandelion

Yes, those fence posts are knitting needles. And the action is called extreme knitting. I can easily see how my arms will finally look like Madonna's (90's – not now) after this project!! Also, extreme knitting as a hobby has got much more street credibility than knitting.

Off to the extreme knitting I go.

Have a lovely day!


Sari