Hello again!

I love reclaimed timber floorboards. Here's seven reasons why I do – and why you should choose reclaimed timber floorboards instead of new solid timber floor, engineered floor or tiles.

First a little definition:
Reclaimed timber floorboards = old floorboards, that have been removed from floors of old buildings – houses, churches, factories, schools, farms, etc.
Recycled timber floorboards = new floorboards, which are made from recycled timber. Railway sleepers, posts, beams etc.
1 Look
My area – Inner West Sydney – is full of little 100-year old houses with kauri pine floors. They have marks and scrathes and nail holes and borer holes and gaps, and wind blows through them at winter. And my goodness they look gorgeous!
Any timber floor oozes warmth and cosiness to a house and reclaimed timber floor boards double so. They are worn out from hundreds of footsteps and have lovely patina in them. Each board is different and the mix and match of patterns and shades adds to the character of the house.
Use of reclaimed timber boards is not limited to old house renovations, they would give a lovely organic feel to a modern house with Scandinavian feel as well. And it would look super good with industrial deco.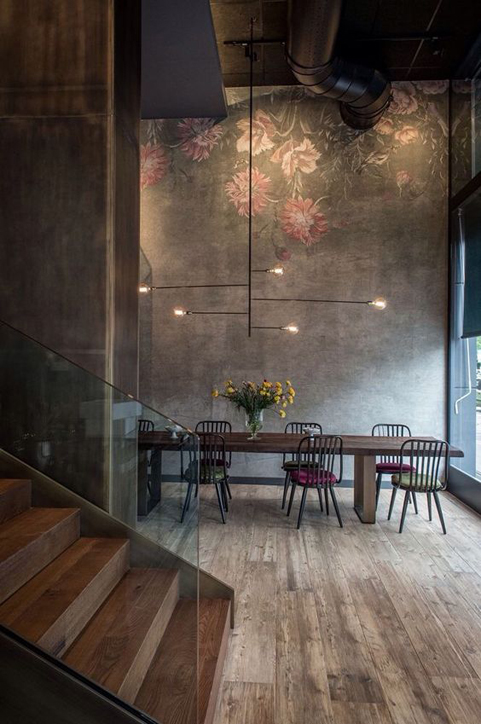 Photo: Pinterest
2 Touch
Timber feels smooth under your feet. Or hands. It is soft and bounces gently when you walk – as opposed to tiles or concrete, which are rigid and hard.
3 Sound
People who have old timber floors in a nursery know this: there is no way you can escape a room with a sleeping baby quietly – the floor always creaks on the critical moment regardless of your ninja moves. But you know what – it's not because of the floorboards themselves. It's the 100-year old nails going loose and joists warping away. And it can be fixed.
If you install reclaimed timber floorboards in new floors it will not creak. The boards are most likely going to be glued and nailed to plywood. The only sound you hear is the soft shuffling sound of your feet against the wood, tip-tapping of running kids' feet and – if your floorboards are nailed directly to joists – a faint echo of the house whispering back to your feet.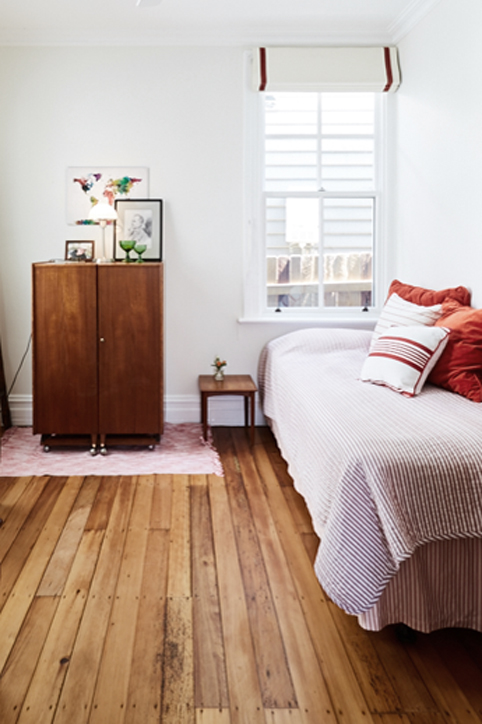 4 Warmth
Timber floor feels warm to touch throughout the year – unlike cold tiles. Timber works as an insulator and it doesn't heat up at summer nor cool down at winter. If you have an old house with old timber floors there are likely to be gaps, but a properly installed new floor with old boards would not suffer of the same.
(A tip for the old floor owners: install insulation sheet under them and the wind won't fly through your floor anymore!)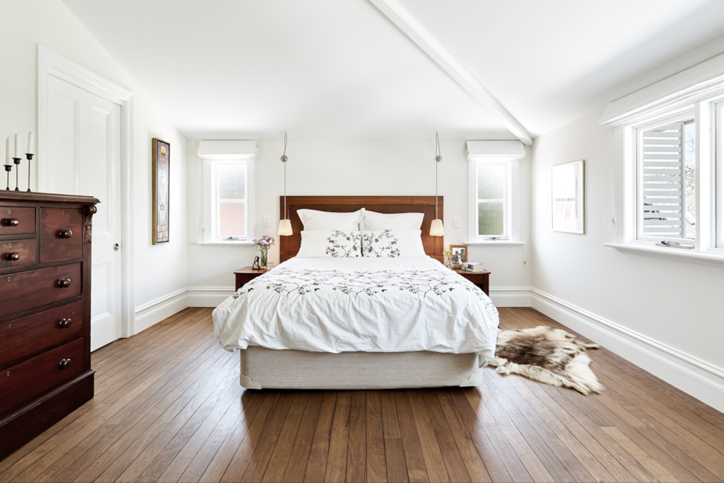 5 Sustainability
Well this is a big thing for me! Despite being a saw miller's daughter I have always felt sad of trees being chopped down to make stuff for us (toilet paper! marketing brochures! sports pages of newspapers!). They take *so* long to grow. Some fresh timber floorboards are made of wood from native forests (e.g. jarrah). Some are made from plantation timber and some of it is FSC certified, which is good. Assuming of course that the native forest wasn't logged to make way for a plantation. Some timber grows at the border of rain forests, which sounds like killing ecosystems to me. Some Australian hardwood, for example tallowwood, is beautiful timber to use, but it is also an important koala food. We wouldn't want koalas to go hungry, would we?
With reclaimed floorboards there are no ethical questions: you reuse something that already exists and what somebody else doesn't need. Kauri pine is not available fresh anymore, because it was logged to near extinction in the early 20th century – it would be a pity to let that timber go waste.
Timber is a carbon sink. Your reclaimed timber floors have been storing carbon for 100 years at the rate 1 cubic meter of timber = 1 tonne of CO2. Keep it going for another 100 years. Also, if you use reclaimed timber, you are *not* using another product, whose manufacturing produces CO2.
6 Maintenance
"Oh, but timber floors are so hard to maintain." No they are not. Weekly vacuum and mop with nearly dry mop and gentle soap is enough. If you get scratches – well, with reclaimed floor boards you probably won't even notice, because there are likely to be so many already. It justs adds to the character. If you get a lot of scratches and the removalists drag the fridge along the floor (ouch!) and create deep dents, you can just sand it. And again. And again. And again. Engineered timber floors can only be sanded once or twice – reclaimed timber floor boards can be sanded many times.
A little hint: instead of polishing your timber floors, oil them. Polish can sometimes turn orangey over time and scratches show easier from gloss finish. Oiled timber has a beautiful sheen on it and if it looks like it needs a bit of TLC, you can just add another layer of oil!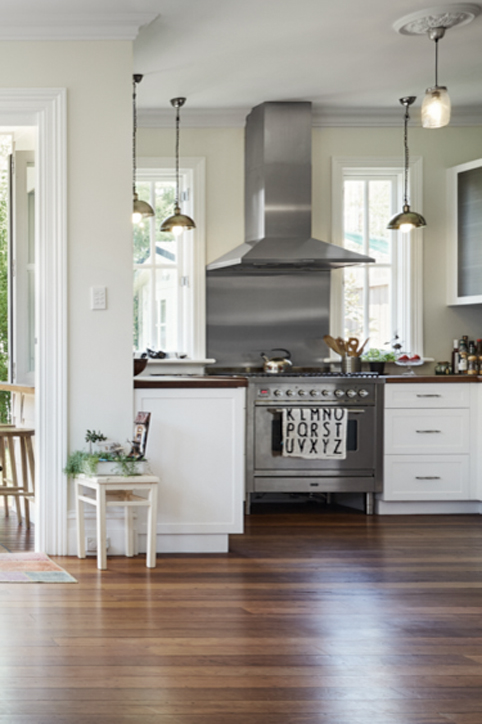 7 Under-floor heating
When I was looking for options to install underfloor heating with timber floors, without having to install engineered floating floor on top of concrete, I kept on getting "No way!" answers from every company. But – TA DAA! – reclaimed floor boards have already shrunk 100 years ago as much as they were going to shrink and underfloor heating would not damage them.
Our floorboards are nailed to joists, on top of a concrete slab. There's a layer of good insulation in between the joists, an electric heating component on top of the insulation and 50mm of air gap in between the heating and timber floor. It works beautifully – although with Sydney winters we only need to use it a couple of months a year.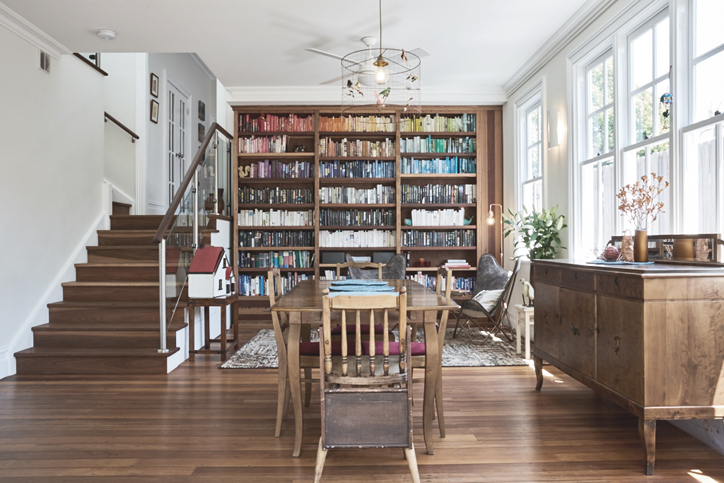 8 Look
Did I mention look. They just look so beautiful.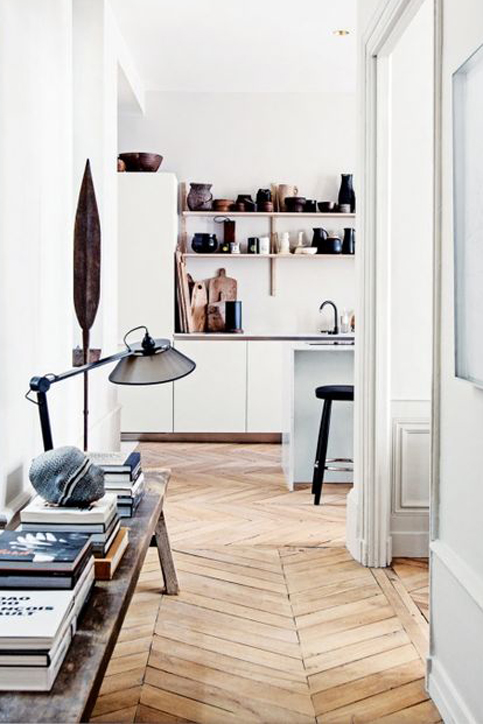 Photo: Pinterest


Have a lovely weekend!


Sari