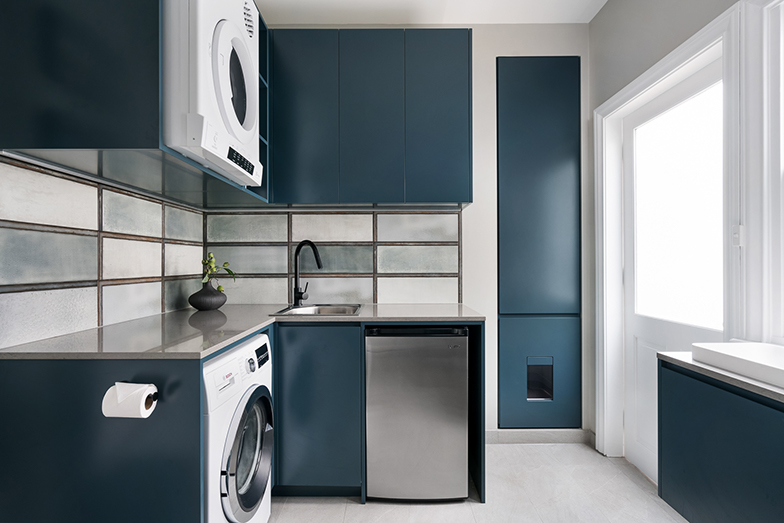 Unpacking the dream laundry room—what you need and what you don't?
I don't actually dream about laundries. Do you? If you did, what would your dream laundry have that the current one doesn't?
Firstly, let's think about the tasks you want to do in laundry:
Sort dirty laundry
Wash laundry
Dry laundry (unless you have a line at the backyard)
Soak / handwash laundry
Ironing
Sort and fold clean laundry
Store laundry products
Store towels (unless you have a linen cabinet for it) and other items.
Then, I will list the most wanted additions what my clients ask for a laundry. Of course, if your laundry space is very small, the bare minimum you need is washing machine, water, power and light.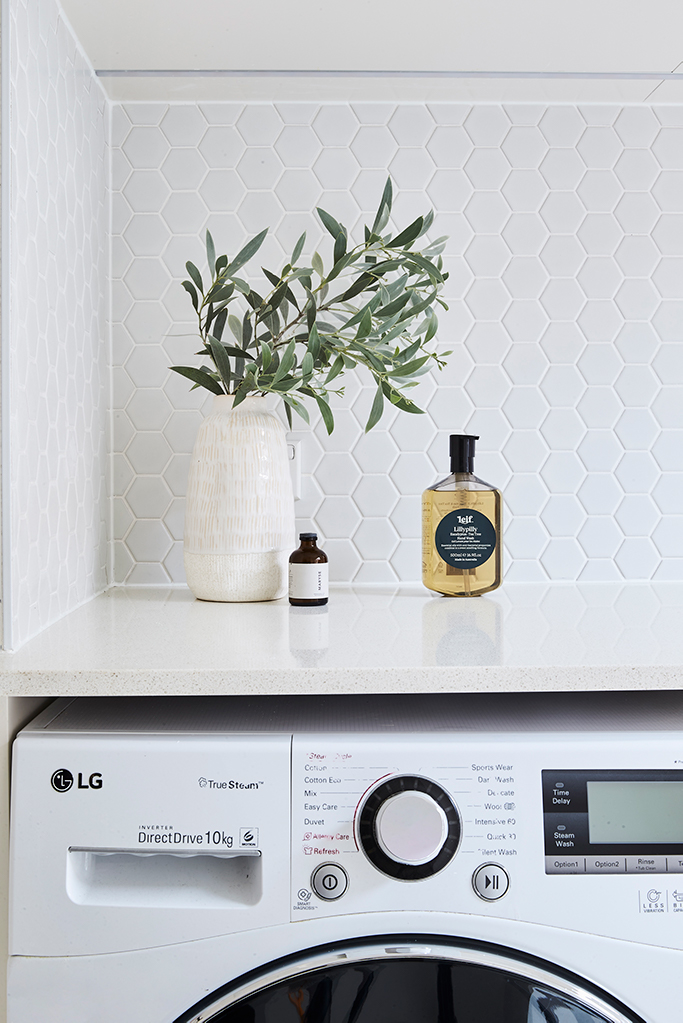 Laundry design by INSIDESIGN / photo and styling by ESS Creative. Note the LED light strip rebated to the underside of top cabinets providing even task lighting.
The most wanted additions to a dream laundry
1. Folding space
The most wished for laundry addition by my clients is a large benchtop that can be used for laundry folding. A traditional Australian laundry would have a freestanding metal tub with a small inconvenient cabinet below and a washing machine. Who ever invented that hideous eyesore? It's everywhere!
In comparison, just in that same space you could fit a front-loader washing machine, a neat custom cabinetry and a benchtop over the lot, with a dryer and overhead cabinetry on the wall.
Like this one: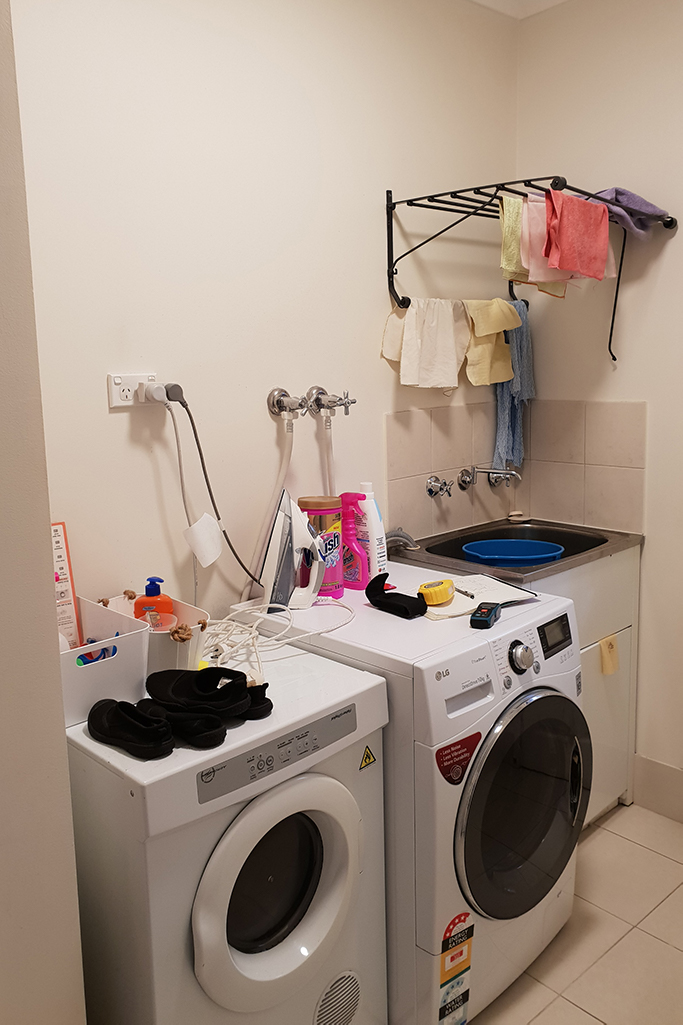 Before: a typical Australian laundry with no storage or folding space.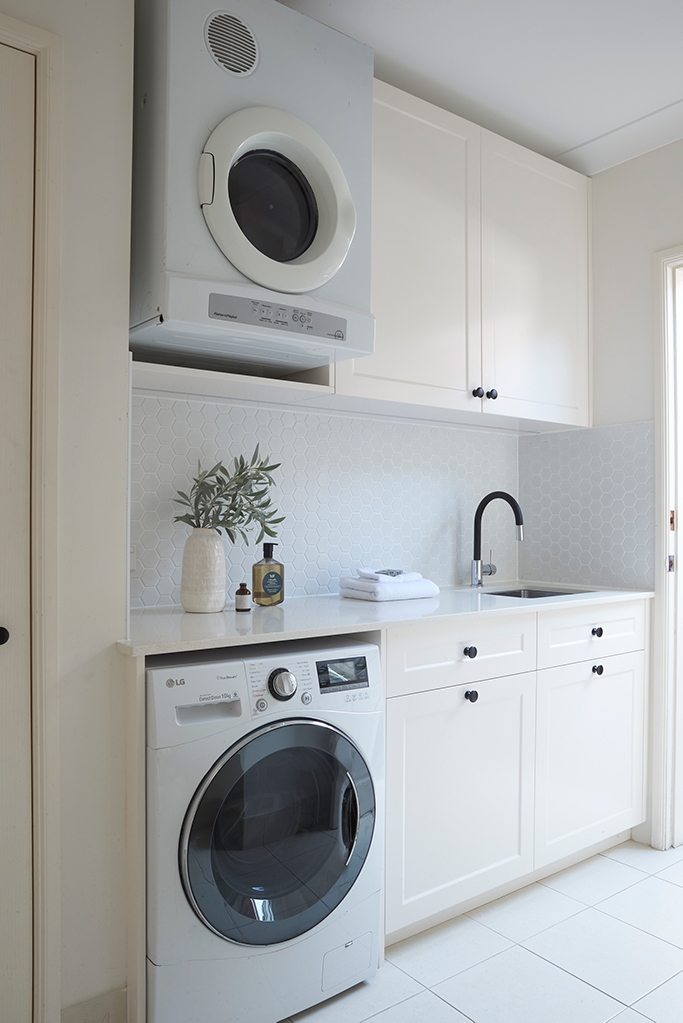 After: A laundry designed by INSIDESIGN / photo and styling by ESS Creative. The drawers in the middle include a practical pull-out ironing board and a laundry hamper.
When choosing the benchtop material remember that you're likely to use strong products (like bleach, stain removers, etc.) in a laundry, therefore this is not a place for a sensitive marble benchtop! Composite stone is fine, but a porcelain slab, Dekton and Neolith would be practically indestructible materials for a laundry benchtop.
Another noteworthy point about the benchtop: the washing machines need quite a bit of space behind them for the plumbing and need to protrude out from the benchtop a bit to allow accessing the detergent lockers. In addition, they need a little bit of room on the sides. And finally, take into account that sometimes they shake and rattle a lot when in use.
2. Storage space to hide everything
Sharing the top place of requests is storage. Storage for dirty laundry sorting, laundry detergents (out of reach of children), perhaps a cleaning cabinet for mops, buckets and a vacuum cleaner, and for laundry baskets – because there are a lot of things to store in a laundry.
This laundry has that all and more! It even hides a kitty litter inside a cabinet. And there's just enough space for the second freezer. This laundry got nominated as a finalist in KBDI Designer Awards 2020 in category Laundry rooms / NSW.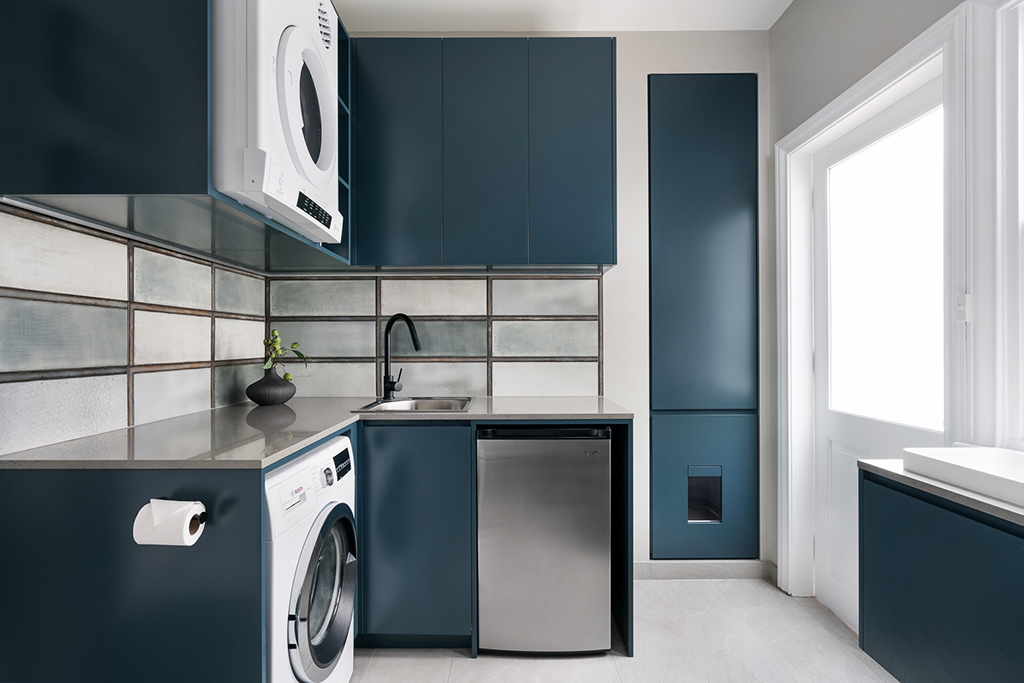 Laundry design by INSIDESIGN / photo by Rebecca Lu Photography.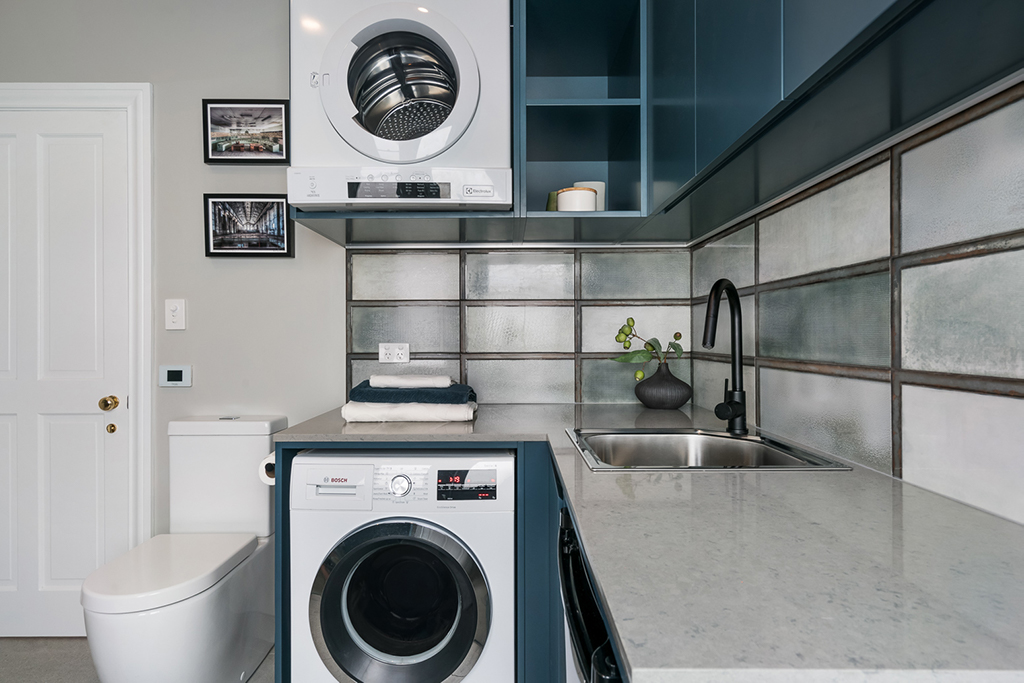 Laundry design by INSIDESIGN / photo by Rebecca Lu Photography.
3. Big enough tub – or no tub?
Tub in a laundry is an interesting topic. Because of the small size of homes and the high cost of sqm in Inner West Sydney it is often practical to co-locate the laundry with a second bathroom (or the second bathroom inside the laundry). However, in that case the BCA (Building Code of Australia) requires there to be a separate laundry tub in addition to the hand basin. Therefore, if you're building with a DA or renovating for selling, this is something to take into account.
Personally, as I hardly ever soak anything in a tub, we don't have a pet and our kids are past the nappy age, plus we have an outdoor tub in the garden for messy stuff, I think it is a ridiculous requirement, and installing a tub or not should be left to the home owners to decide.
Regardless of the tub, remember to install a big, retractable tap in your laundry. Because you will need it.
This compact laundry used the space of the previous hot water tank to fit in a shower: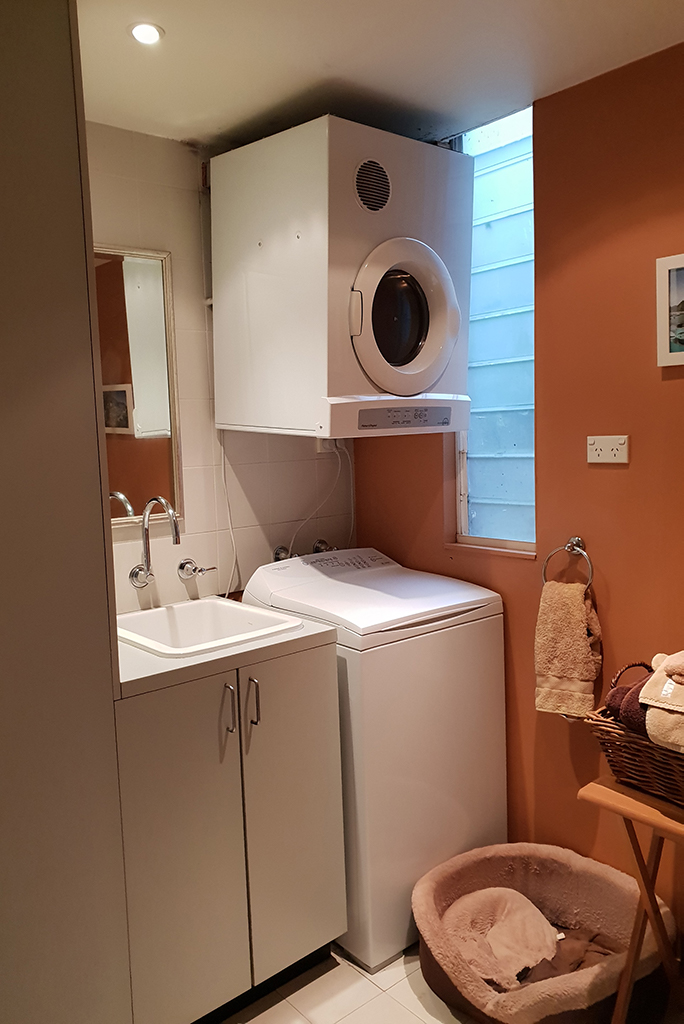 Before: another typical Australian laundry with no storage or folding space.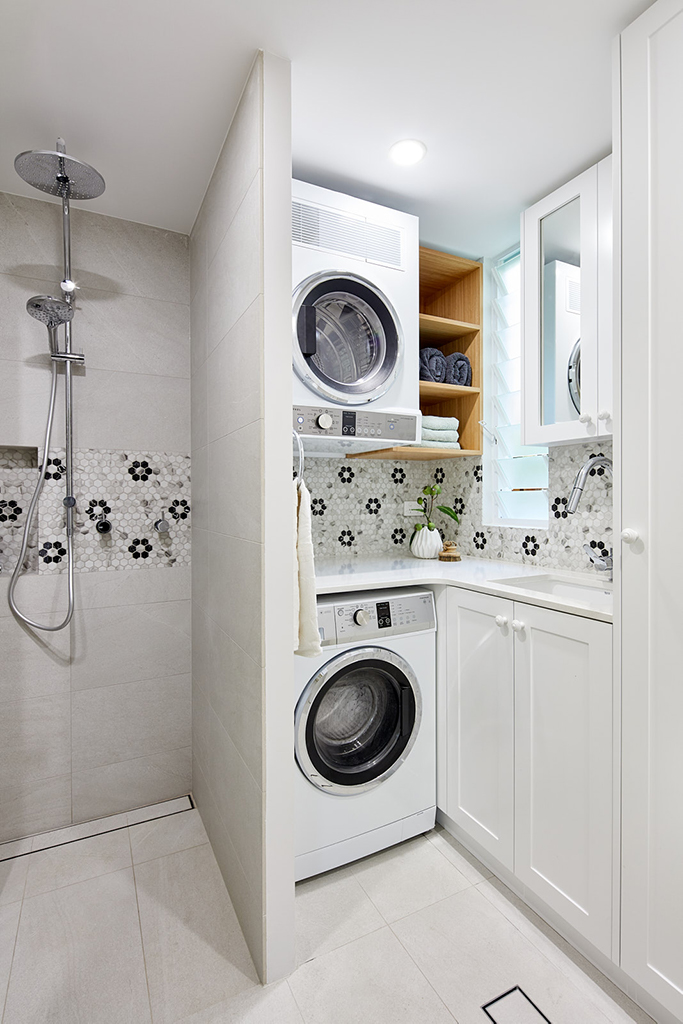 After: Shower inside a laundry – designed by INSIDESIGN / photo by Conor Quinn.
4. Neat finishes
Laundry doesn't need to be boring. It's not as visible as a kitchen and usually it's much smaller, therefore the cost of using even fancy materials for benchtop or splashback will not get sky-high. Why not choose some really cool tiles and splashbacks materials? Go wild!
Laundry only requires splashback around the sink, the other laundry walls don't need to be tiled. You could wallpaper or paint them. Hang some art in the laundry. Make it a happy space for you.
I love these industrial Diesel tiles in this laundry – they suit perfectly the house and the area: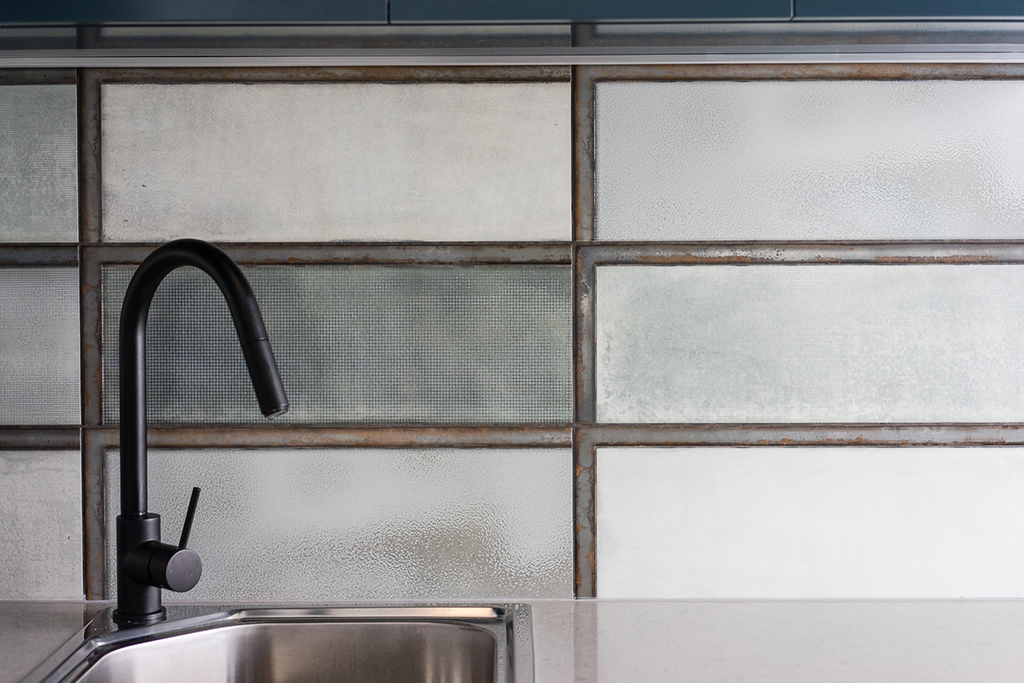 Laundry design by INSIDESIGN / photo by Rebecca Lu Photography.
5. Ironing board and hanging space
Do you prefer to iron your clothes in front of TV? Then you would need storage for an ironing board. However if you prefer to deal with all the laundry in one space, you could install a fold-out or pull-out ironing board inside a drawer instead. Or perhaps a steamer is the only product you use and you could forget about the ironing board and reserve the storage space for the steamer only.
Remember that your iron or steamer will require an accessible power point, outside of the wet zone.
You might also consider installing a hanging rod for the ironed clothes above the benchtop.
Here's a 3D rendering of a laundry to-be-built with dirty laundry sorting, hanging space and a pull-out ironing board: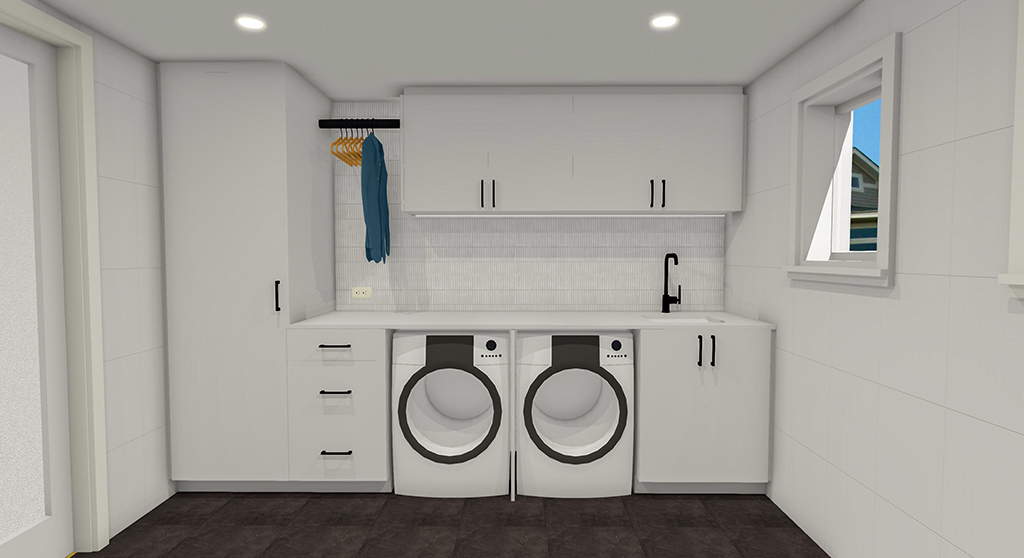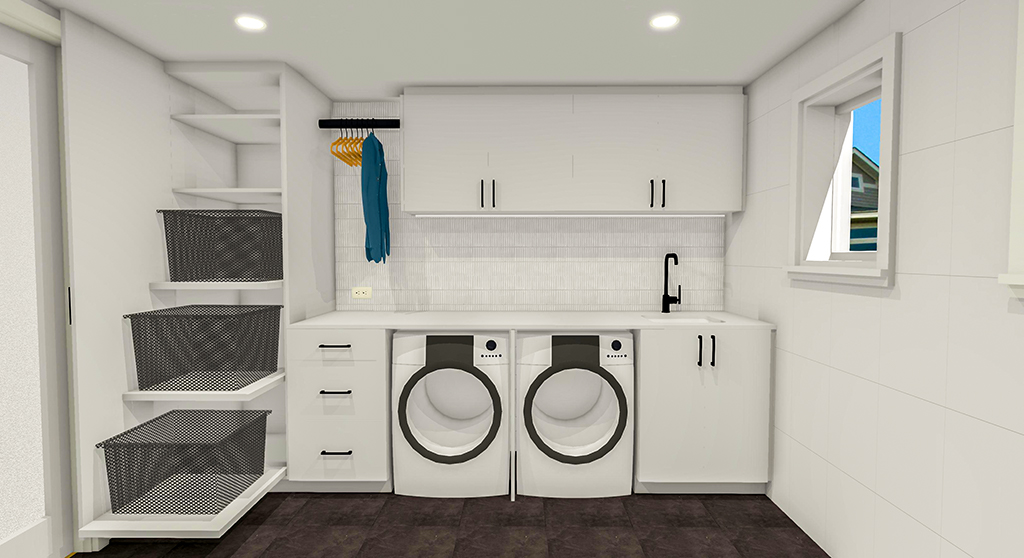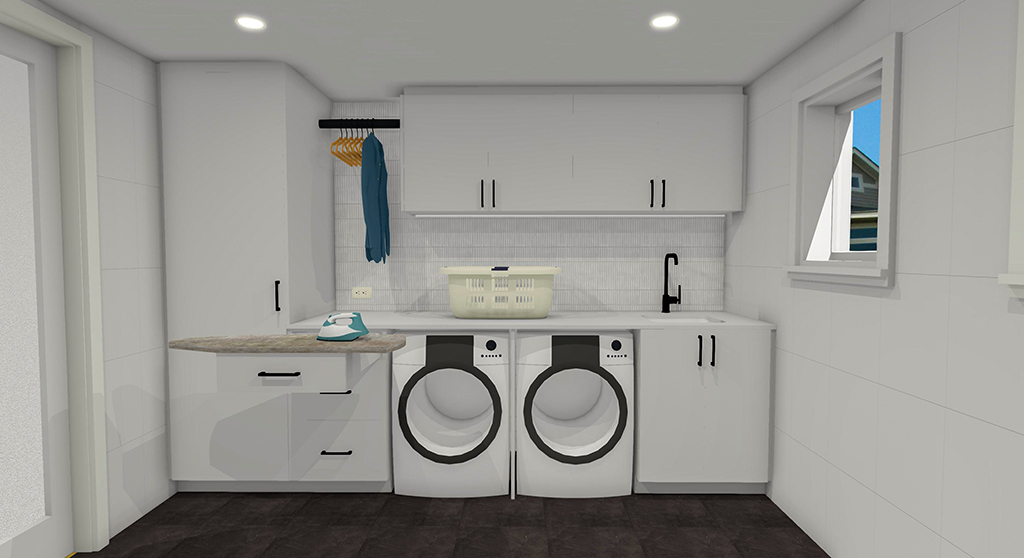 3D rendering of a laundry with bench space, storage, sorting baskets, pull-out ironing board and hanging rod – design by INSIDESIGN.
6. A
word about dryers
If you use a dryer, here's a couple of things to consider.
Most dryers can be vented from the front to the room or from the back ducted to outside. Usually it's good to vent the hot air straight outside, but regardless of the ventilation direction you need to be able to access the vent grille to remove the lint it gathers, because it might cause a fire risk. This means any outside vent would also need to be accessible. A closing grille is nice for insulation and for keeping bugs out, but depending on the dryer model the ventilation power might not be enough to push the little grille parts open and it might impact the dryer effectiveness and rattle.
If you choose to vent into the laundry room, you need to provide good air circulation in the room – either with an opening window / door / louvres or with other methods.
Usually all dryers can be installed on the floor but not all can be installed on the wall. Especially condensing dryers are very heavy and can only sit on the floor (exception: if you build the wall to support the weight with extra brackets yes they can go on the wall). Also, you'll need a place for the condensing water to drain.
With any wall-mounted dryer, note that they need access to power, they sit a bit proud of the wall and for installing them on brackets you need a solid wall (or timber supports behind the Gyproc) behind them. In addition, you usually need to lift them over to the installation brackets so the surrounding cabinets shouldn't fit tightly above them.
7. Sheet mangle
Ok, there's one laundry item which I haven't been asked to provide, but it is on my own dream laundry list. As all good Finns, I would prefer my sheets ironed and the only practical way to do it is with a sheet wringer / mangle. Luckily Miele has a model that folds into a small space when not in use, looks amazingly easy to use and no doubt would cost a fortune.
For my dream laundry then.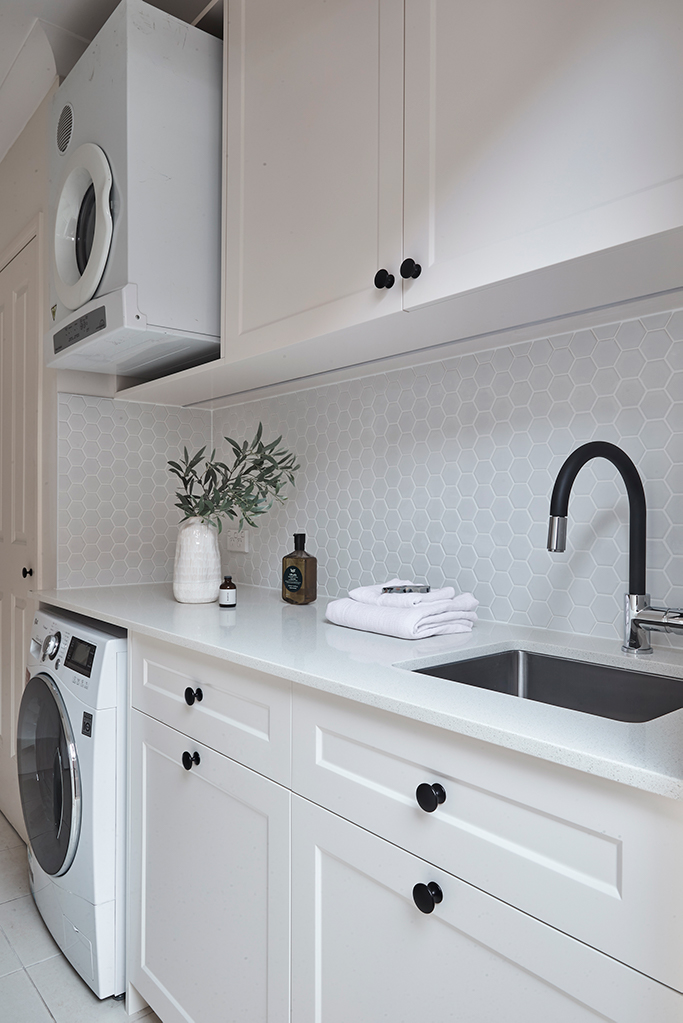 Laundry design INSIDESIGN / Photo and styling by ESS Creative.
Get in touch if you'd need some help with your dream laundry.
Happy day-dreaming!
Sari