---
Regardless of the size, the bathroom should be well-functioning and hard-wearing. In addition to that, INSIDESIGN designed bathrooms are beautiful to look at too! Our bathroom and laundry designs were recognized as finalists in the KBDi Designer Awards of 2020.
When it comes to bathrooms, every detail matters, and we understand the importance of getting it right. We know that altering the layout can be both costly and challenging, so our designs are meticulously crafted to maximize functionality and efficiency.
We pay attention to every aspect, from the choice of fixtures and fittings to the selection of materials and finishes. The result is a bathroom that not only withstands the test of time but also becomes a haven of relaxation and rejuvenation.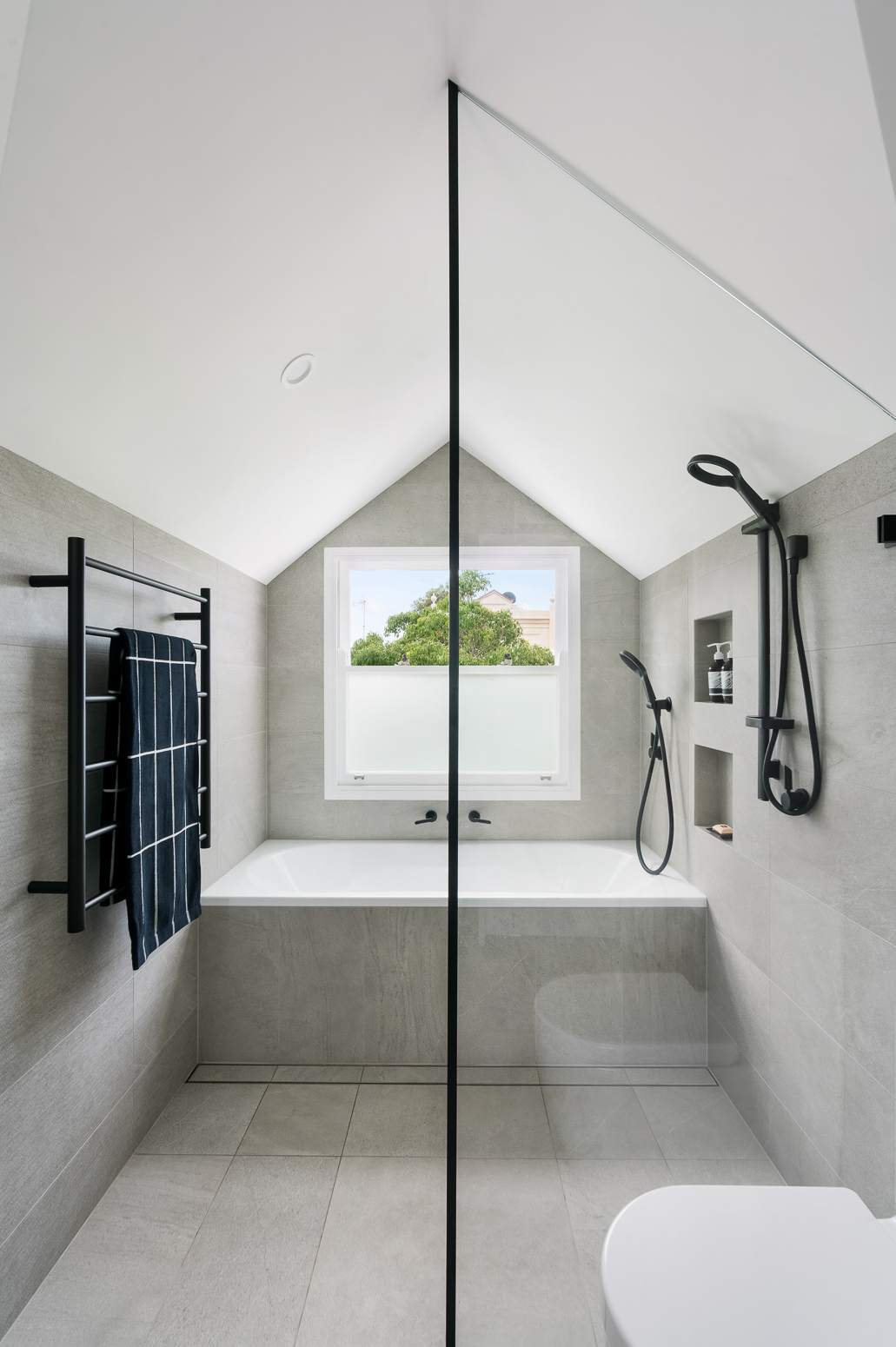 With our bathroom / laundry / powder room design you'll receive:
Concept design with 3D computer rendering images to help you visualise the results. We'll do a walk-through in the design tool with you to lock in the details.

Cabinetry layout, dimensions and material selection, including door handles and special cabinetry

Dimensions and material selection of vanity, mirror cabinet, basin, tapware, toilet suite, bath tub, shower screen and towel rails

Specifications, shortlisting and sourcing of materials, fixtures and fittings with an online shopping list and mood board – this includes tiles, tapware and other PC items. The moodboard is online but we will provide you also with physical samples of the materials.

Tiling: material selection and written instructions to the tiler 

Laundry appliances recommendations, selection and sourcing

Lighting and electrical design

Detailed drawings with a floor plan and all wall elevations for the builder / joiner / plumber / tiler / electrician to implement.
---
There are almost always surprises when renovating a bathroom – and usually not the nice kind. If you would like us to deal with them, you could combine bathroom design with the Project Consultation Service and we'll liaise with the builder and tradespeople on your behalf to make life easier for you.
See here the award finalist bathroom and laundry.
Book initial consultation here.
PAST PROJECT PHOTOS   ALL DESIGN SERVICES   BOOK INITIAL CONSULTATION