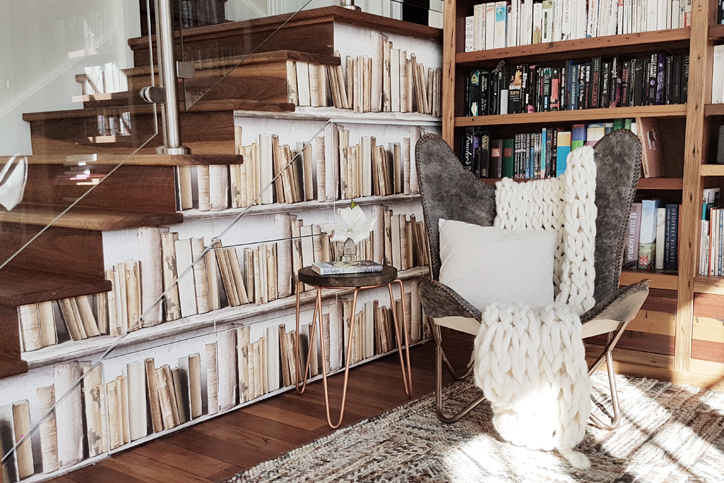 "What is a staircase, but a corridor improved by elevation?"
– Catherine Gilbert Murdock, Princess Ben
Hello there!
My relationship with staircases is double-edged. I have broken various body parts falling down on them and therefore usually approach them with distrust. On the other hand I love designing staircases and custom storage solutions within them. I have high admiration for architects with innovative staircase design skills. Now I have my thinking cap on for designing a staircase for a client. In this blog I look for inspiration from amazing staircases of different styles around the world.


Industrial style
I love the perforated metal detail of this staircase. If it was glass it would be just the same as million others, but with metal – wow!

What to do with all the spare railway sleepers you have lying around the place:

Floating staircases look amazing but are not for accident-prone people or for those with a fear of heights:

Traditional with a twist
I like the seating on the landing in this one – it would allow higher storage below, even standing room:

This traditional timber staircase has a very clever LED lighting below handrail. If that was done combined with a motion sensor it would be very handy for lighting the staircase at night:

Contemporary
This extremely well thought-of meeting of joinery and suspended stairs makes me wish I was an architect who could design such things! The creativity! The imagination!

Staircase doesn't have to be dark, cumbersome and wasting precious floor space:

White, light and airy staircase in Scandi style:

Storage below the stairs
Staircases are excellent places to hide nifty storage solutions into.

This one has dangerous looking toe traps in the steps but otherwise seems very practical:

Same-same but different, with smooth panels in front of the drawers for more minimalistic look:

Here's what I prepared earlier – in here the storage area continues underneath the house spreading below two rooms. The front of the staircase storage has drawers for stuff that should stay central but hidden, such as WIFI and printer.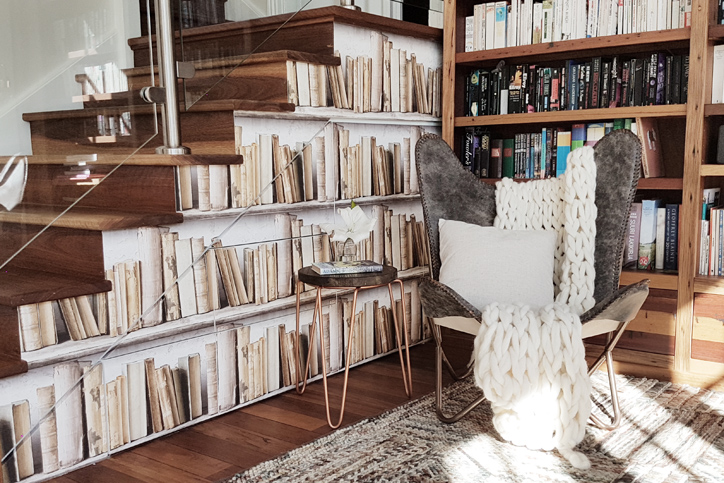 Photo: INSIDESIGN

And if it's not printers and gumboots you need to store, how about this one:

Funky spiral ones
Not perhaps the first choice in a family with children but architecturally interesting.

Especially the middle spiral is an amazing feature: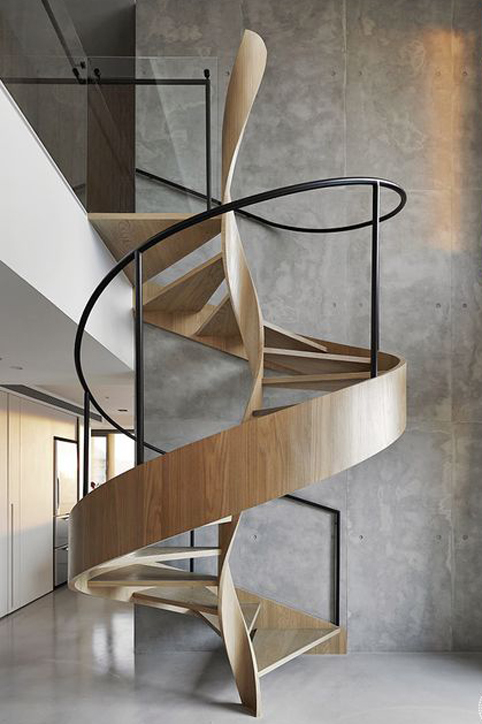 Very stylish and classical shape but I would be scared up there. Also, the encyclopedias don't get much reading. Not that they would in anybody's house these days:

A very simple and minimalistic spiral – it looks quite Scandinavian to me and very feminine. The combination of light timber and soft white is beautiful and harmonic: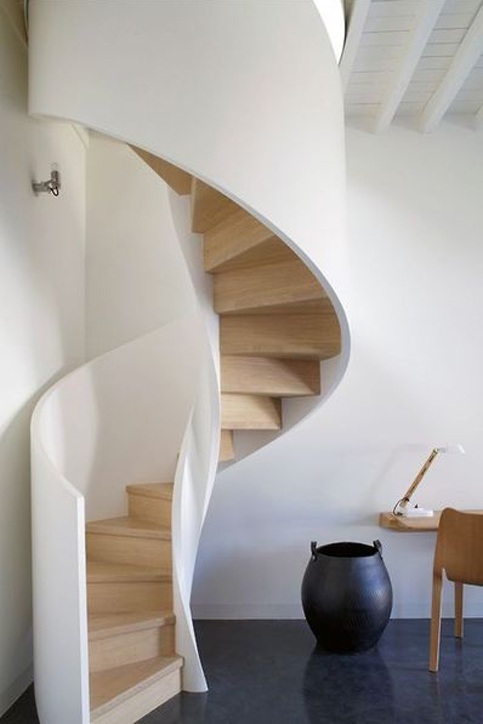 Source lonny.com

And look at this very nicely balanced outdoor staircase:


Source zillow.com<

To finish it off here's a gorgeous staircase from my alma mater, Helsinki University. Funny, but I don't remember ever seeing it. Perhaps I only ever used the ground floor or the lift…?

Enjoy your weekend!


PS. Join the mailing list below to get my blogs directly to your email.


Sari