---
This is a long read with lots of words, but quite an important one for my clients. This is the INSIDESIGN design process. Be brave and read on!
PROJECT INITIATION PHASE
1. Project start with Initial Consultation
This is a prepaid meeting at the start of every project – whether it's kitchen or bathroom design, renovation or furnishing. The initial consultation meeting lays foundations for the whole project. That's when we confirm the scope of works, overall schedule and the budget.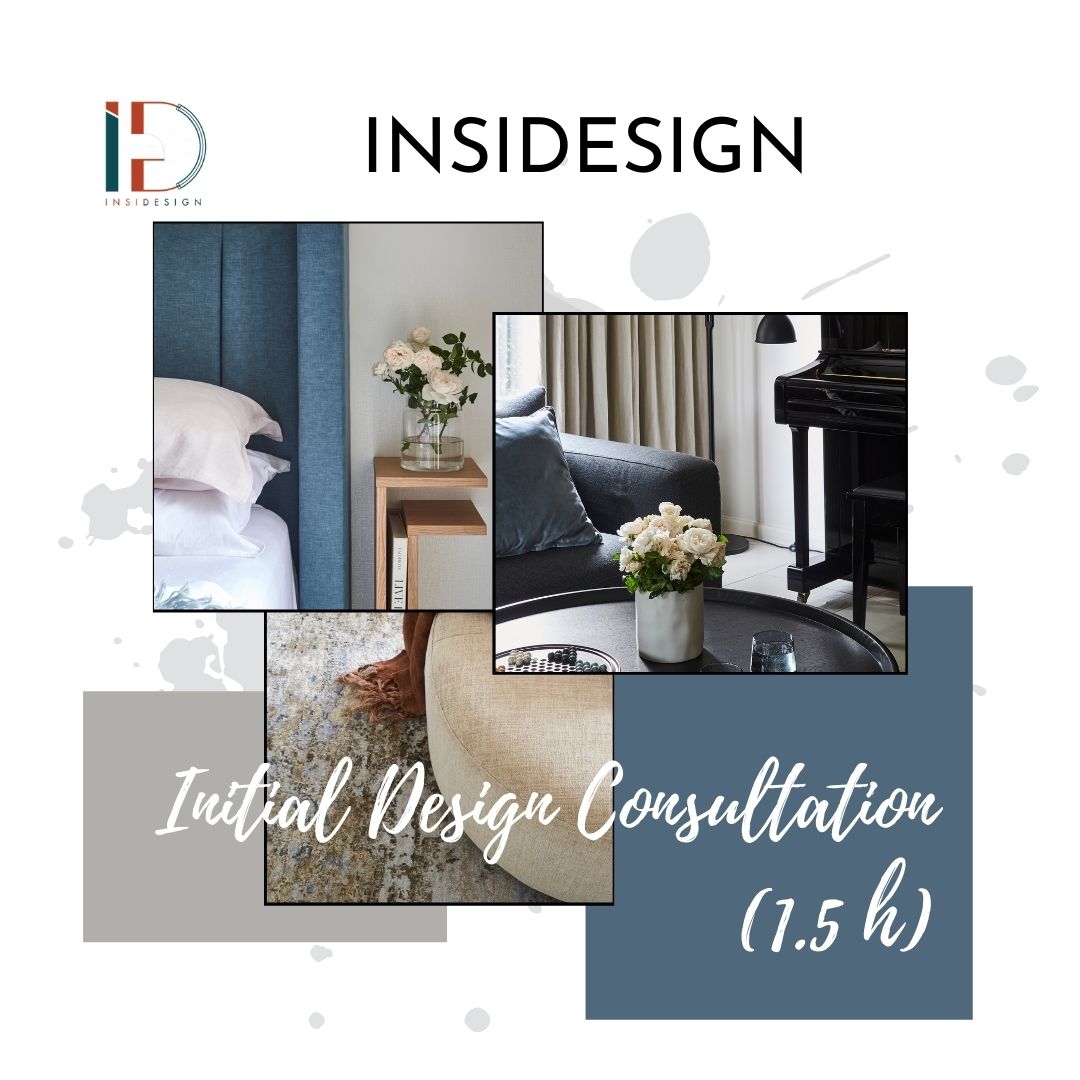 Initial consultation is the start of the design process.
Initial consultation is an informal meeting in your home and you don't need to worry about cleaning up beforehand. In fact, it's better for me to see your house in its "natural state" to understand for example storage needs. During this meeting we discuss a lot about your dreams and preferences and likes and dislikes and generally brainstorm ideas. I write notes and take photos to remind myself of the spaces and to assist the design process (the weird photos behind your sofa are for power point locations!) Smaller projects I also measure during this meeting.
After the initial consultation I'm able to quote your design fees accurately and we can get started!
RESEARCH, DESIGN AND PRESENTATION PHASE
2. Concept design with 3D rendering
One of the most helpful services I do is modelling the space on my design tool Chief Architect and displaying it in 3D concept images.
You know the fancy renderings like you see in magazines selling penthouse apartments – not those! :-D Concept design is a delicate balance of displaying just what is needed to make sure the general idea of my plan shines through but not spending too much time on fine tuning it at this stage. The designs may still change at the Concept design phase.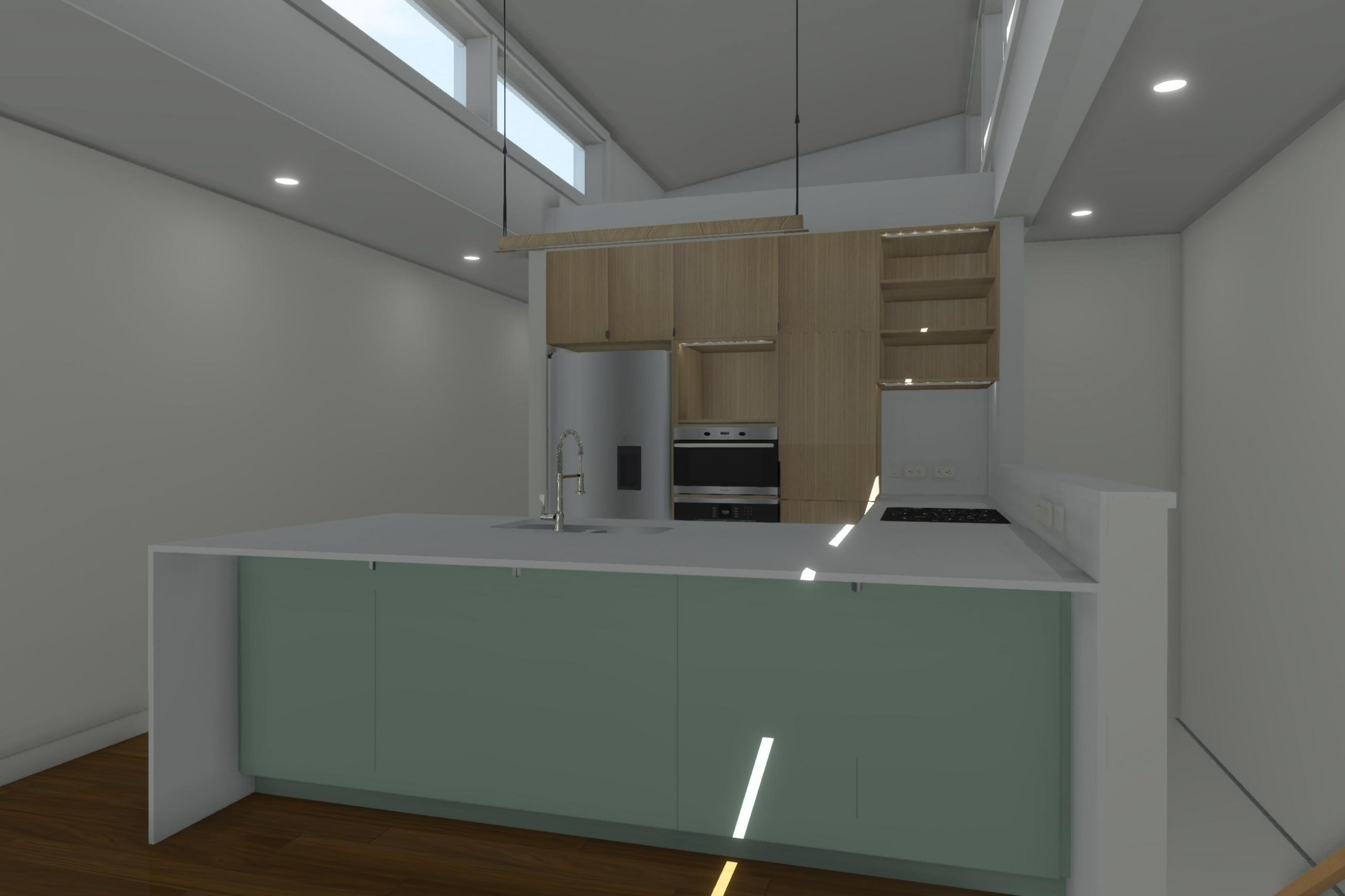 Kitchen rendering.
Because of the lockdown last year I started to have the Concept design presentation meeting in Zoom and came to realise it's the perfect way to run it. We can use the design tool during the meeting, walk around in the 3D space and tweak sizes, colours, materials and layouts while discussing it. My clients love it and so do I!
Once the concept designs are approved the real work begins.  
3. Trade day
The Trade day is an opportunity for the tradesmen to come and see the project for quoting and to identify potential issues before we start. It is sometimes a logistical equivalent of climbing the K2.
If your project is not run by a builder, but we decide to assign it to several trades, they generally want to come and see the space and do their check measurements prior to quoting the work. They also will confirm whether there are any showstoppers in the rooms that may impact the design results. These tradesmen include a wallpaper installer, painter, window furnisher, plumber, carpenter, handyman, plasterer, electrician, joiner, stonemason, upholsterer, etc. etc.
To make it more efficient to me and to my clients, we generally try to book everybody to come on one day, each on a separate timeslot – hence the logistical challenge!
Typically the joiner can't do his check measure until detailed design drawings are done, so sometimes the Trade Day gets split to two.
If a builder takes care of everything, like it would be with a bathroom renovation, then organising a Trade is much easier – it's only one or two people who need to see the space.
If you have your preferred tradesmen I'm happy to work with them, however, it's easier if I can deal with them on behalf of you.
4. Detailed design and documentation
This is a huuuge phase.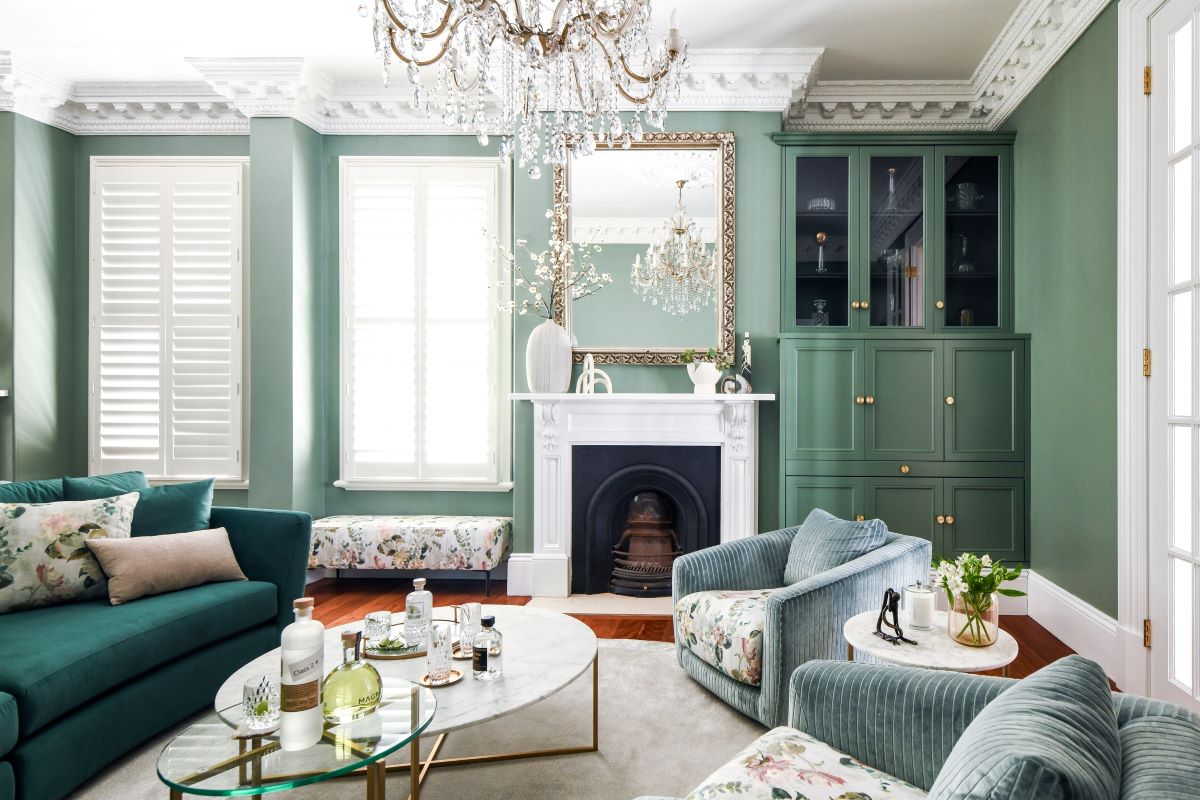 Detailed design and sourcing is a big phase.
It's the phase when I disappear to the little design cave and draw millimeter precise layouts of all the joinery. It's when we create a shortlist of all the furniture, fixtures and fittings and check the prices and availability for them all. We order samples of fabrics and wallpapers, tiles and benchtops, rugs and paint colours. I draw up lighting and electrical plans.
Depending on the size of the project it can take several weeks during when there's not much for you to see. Fear not, my assistant Lisa and I are working tirelessly behind the scenes!
I use two online tools: Mydoma Studio, to collect all product data and ClickUp to store process data. Mydoma Studio is where I share the shopping list with photos, details and prices and moodboards for inspiration. All the detailed design documents are also stored there. I don't know what I would do without it! ClickUp is a project management tool that we use internally to share status of each product in each project.
At the end of the detailed design process we will have another meeting to confirm all the selections for furniture and materials. This meeting is face to face, because fabrics and colours don't really work over the screen.