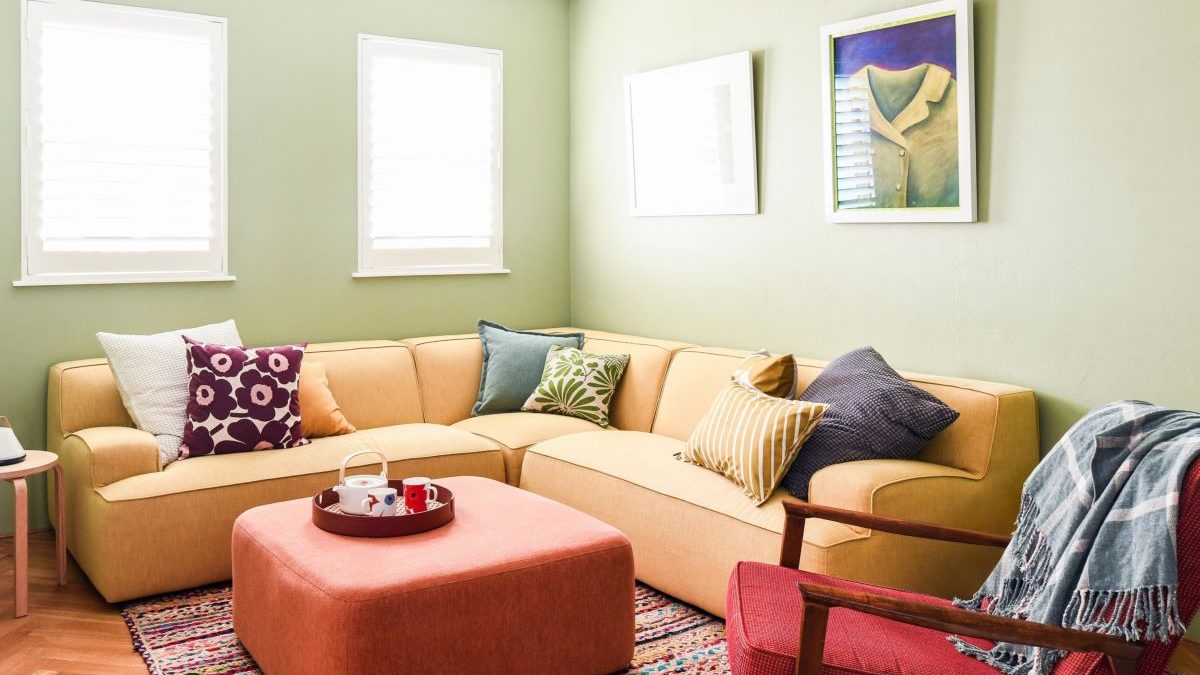 ---
Here's our 9 steps Interior Design Process unpacked.
This is a long read with lots of words, but quite an important one for our clients. This is the INSIDESIGN interior design process and very useful for you to know before we get started!
PROJECT DISCOVERY PHASE
1. Project start with Initial Consultation
The initial consultation meeting lays foundations for the whole project. It is a prepaid working meeting at the start of every project – whether it's kitchen or bathroom design, renovation or furnishing. That's when we get familiar with the space, each other and your lifestyle. We confirm the scope of works, overall schedule and the budget expectations. Most importantly, we use this meeting to brainstorm what can be done in the space.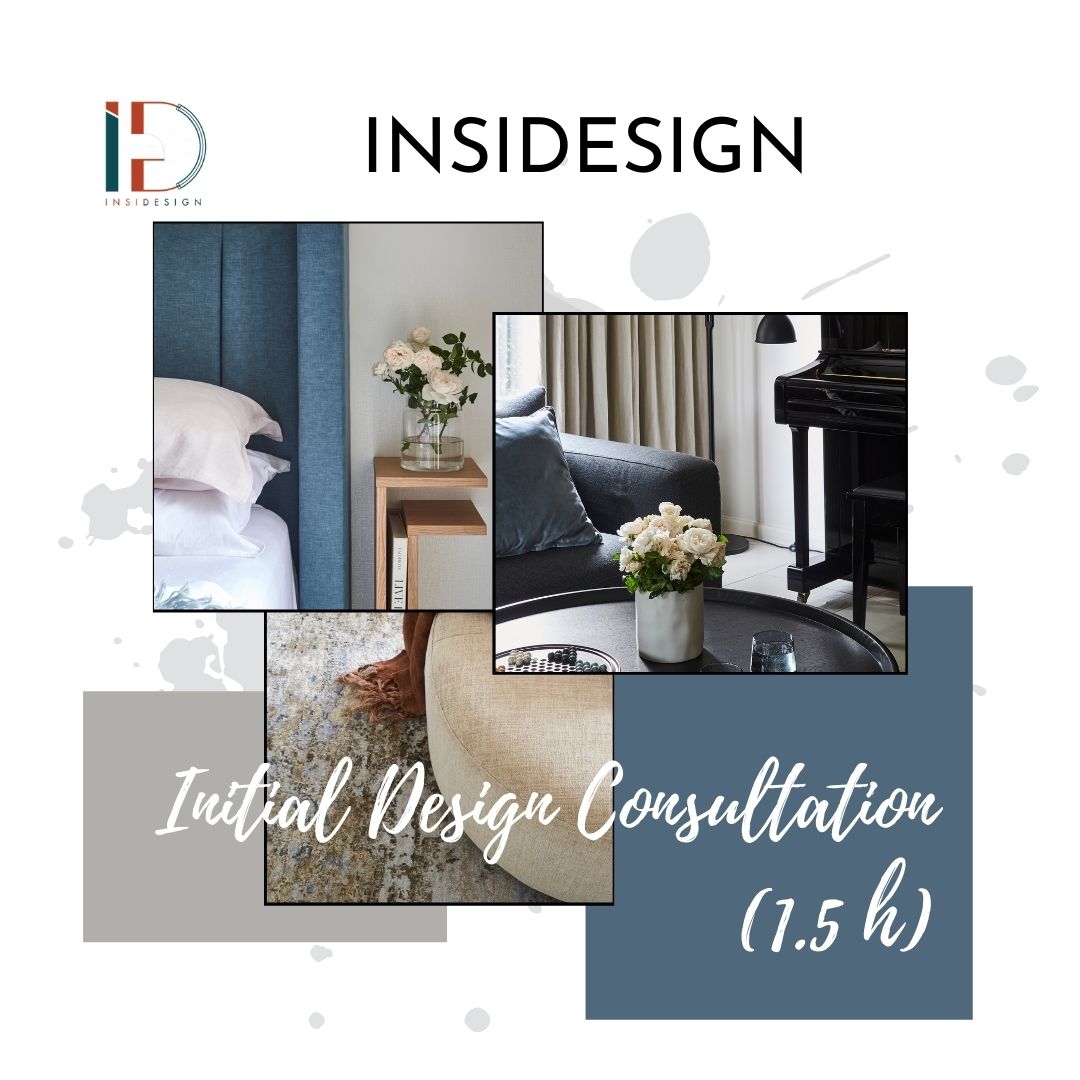 Initial consultation is an informal meeting in your home. You don't need to worry about cleaning up beforehand. In fact, it's better for us to see your house in its "natural state" to understand for example storage needs. During this meeting we discuss your dreams and how you want to live in your home. We write notes and take photos to remind us of the spaces and to assist the design process.
After the initial consultation we will send you a detailed Scope of Work and a quote estimate for the design fees. After the acceptance of the quote we can get started.
Book your initial consultation here.
2. Brief and Concept design 
To start of the design work we will have a Brief meeting to discuss your likes and dislikes in detail. We will also measure the space and take detailed photographs. We will look at any inspiration photographs you may have at this stage. We'll also do some concept research before the Brief meeting.
Concept design is one of the most helpful services we do. It means modelling the space on the design tool Chief Architect and displaying it in 3D concept images.
Concept design is a delicate balance of displaying just what is needed to make sure the general idea of the plan shines through but not spending too much time on fine-tuning it at this stage. The designs may still change at the Concept design phase and sometimes we may quote to prepare two or even three variations of the layout.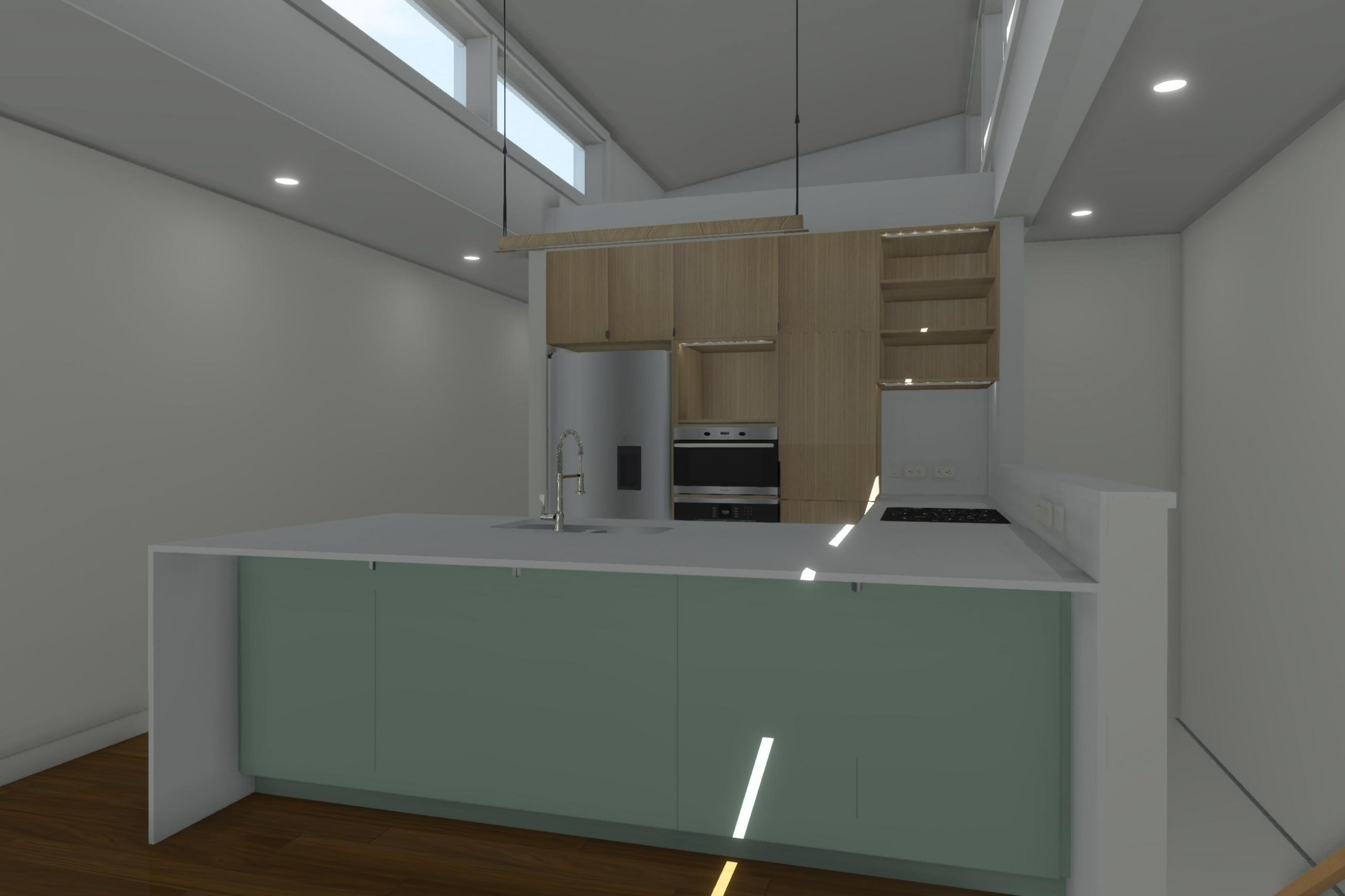 Kitchen concept design rendering.
The Concept design presentation meetings can happen either in Zoom or in person in our beautiful new design studio in Balmain. We can use the design tool during the meeting, walk around in the 3D space and tweak sizes, colours, materials and layouts while discussing it. My clients love it and so do we! 
We will prepare a draft budget forecast during the Concept design stage to help align expectations.
Once the concept designs are approved the real work begins.
3. Trade day
The Trade day is an opportunity for the tradesmen to come and see the project for quoting and to identify potential issues before we start. It is sometimes a logistical equivalent of climbing the K2.
If your project is not run by a builder, but we decide to assign it to several trades, they generally want to come and see the space and do their check measurements prior to quoting the work. They also will confirm whether there are any showstoppers in the rooms that may impact the design results. These tradesmen may include a wallpaper installer, painter, window furnisher, plumber, carpenter, handyman, plasterer, electrician, stonemason, upholsterer, etc. etc.
To make it more efficient to us and to our clients, we generally try to book everybody to come on one day, each on a separate timeslot – hence the logistical challenge!
Typically the joiner can't do his check measure until detailed design drawings are done in step 5.
If a builder takes care of everything, like it would be the case with a bathroom renovation, then organising a Trade Day is much easier – it's only one or two people who need to see the space.
If you have your preferred tradesmen we're happy to work with them, however, it's easier if we can deal with them on behalf of you. All tradesmen will make a direct contract with you and we liaise with them on your behalf regarding design questions.
DESIGN PHASE
4. Design development 
Design development - also called detailed design - and sourcing is a huge phase. It's when we create a shortlist of all the furniture, fixtures and fittings, appliances, materials, fabrics and colour schemes, and check the prices and availability for them all. We order samples of fabrics and wallpapers, tiles and benchtops, rugs and paint colours. We specify the details of custom furniture and joinery with hardware, trims and special details. We update the design renderings to display all this, with selected materials and appliance sizes and figure out all the details. Depending on the size of the project it can take several weeks during when there's not much for you to see. Fear not, we are working tirelessly behind the scenes! 
We use a new online tool Programa to collect all this product data in FFE Schedules and drawings. This is where we share with you the moodboards for inspiration and shopping list with photos, details and updated prices. All the design documents and concept design rendering images are also stored there. 
At the end of the detailed design process we will have another meeting to confirm all the selections for furniture and materials. This meeting is always face to face, because fabrics and colours don't really work over the screen. After the detailed designs are signed off by the client we move to the next step.

5. Documentation package 
Documentation package is another huge step, during when we produce the detailed drawings for the builder or joiner to implement. We draw millimeter precise drawings of all the joinery, plumbing details and layouts. Each room is presented in a floor plan and each wall in an elevation view. We draw up lighting and electrical plans (also called reflected ceiling plans).  The drawings require careful attention to detail and concentration to make sure everything is noted appropriately in all the required drawings and all dimensions are precise and correct.
After client sign-off the Documentation package is published for tendering for builder and tradesmen.
6. Tendering and estimating
During this step we will acquire quotes from all tradesmen, builders and custom products. We will confirm the quotes for the fixtures, furniture and materials and update the final budget for client's approval.  This is also the phase when each supplier would give us a more exact estimate of the leadtimes, so that we can build a project implementation timeline. The budget gets finalised here, once freight costs and variations are confirmed.
Please note that in 2022-2023 many suppliers have been increasing their prices very rapidly and they may increase between the initial shopping list and getting a firm quote at this step. We have also noticed an increase in freight costs throughout.
---
IMPLEMENTATION PHASE
7. Project consultation and design management
This is a big, visible stage for you and a busy one for us: that's when we implement your project. It has three main tasks: ordering and purchasing, project consultation and design management.
It starts by ordering all goods and services and you signing contracts with the builder and tradesmen. We create purchase orders for furniture, fixtures and fittings and work orders for all tradesmen. We also create a draft a delivery schedule for all orders based on the builder's project plan.
We organise a walk-through with the builder and each main tradesman to go through the design drawings in detail. We also review and approve the shop drawings from the joiner or plumber.  
This step is usually noisy, messy and dusty with tradespeople everywhere. We don't project manage the trades, but we consult with them on your behalf and make sure they follow the design. What's the difference? It's the builder licencing rules of NSW.
8. Installation and handover
Once your floors have been fixed, bathrooms and kitchens built, joinery installed and walls painted, it's the time to receive the furniture. In the ideal world we would receive all the furniture on the same day and send you out to the office / park / interstate during this time to give you the big reveal surprise! (Also that saves you from unpacking thousands of boxes.) In practice the deliveries might be spread over several days / weeks in the current climate.
I love the moment when everything is ready and beautiful and the client is speechless of happiness! Hopefully we can get back to this once the transportation routes become more stable.
Dealing with defects
Such is the nature of life that things go wrong sometimes. Humans make mistakes or items get damaged during transportation. Identifying and correcting deficiencies is an annoying but often necessary step of a house renovation project. It's ok. Things will happen and they will get fixed.
We do charge for the time spent fixing deficiencies (unless of course - heaven forbid - we caused it!). The reason for this is that if there is a deficiency, someone would need to spend time to get it fixed and without us it would be you. We take the weight of the process away from your shoulders.
Styling and photos
We aim for magazine worthy photos in the hopes that we'll get published in a glossy magazine or can win awards with. Photos need to be styled and typically we use a stylist to help us. Usually we bring our own props and vases and flowers and pretty things to dress the space up and often we might have had an agreement that you can buy the items for yourself afterwards.
Photo day is tiring but so much fun! The stylist and our team prepare the space ready, then the professional photographer arrives and does her/his magic, and the next day we pack everything away (unless you want to keep them).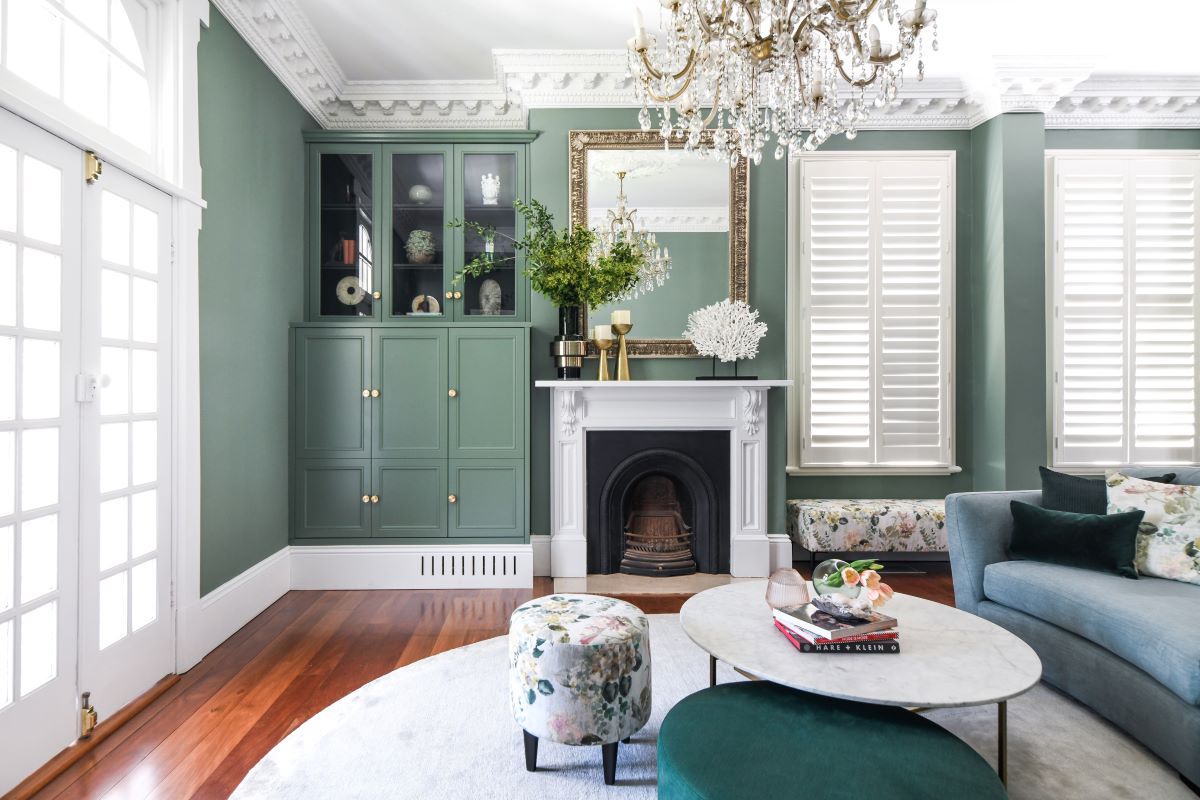 We use the photos on the INSIDESIGN website, social media and advertising but won't disclose the address or your name. You will get a copy too. Please credit the photographer and designer if you share them in social media.
9. Project follow-up
And there we are, at the end of hopefully a successful project. You'll receive the final invoice and a little gift and we will receive a glowing (hopefully!) testimonial from you, to put on our website or social media.
A large part of our work is repeat clients and referrals, so an end is usually not the end. We're looking forward to the next time! 
We would like to keep in touch to make sure everything is going well and you love your new home.
To get started book the Initial Consultation here.
See you soon!
Sari