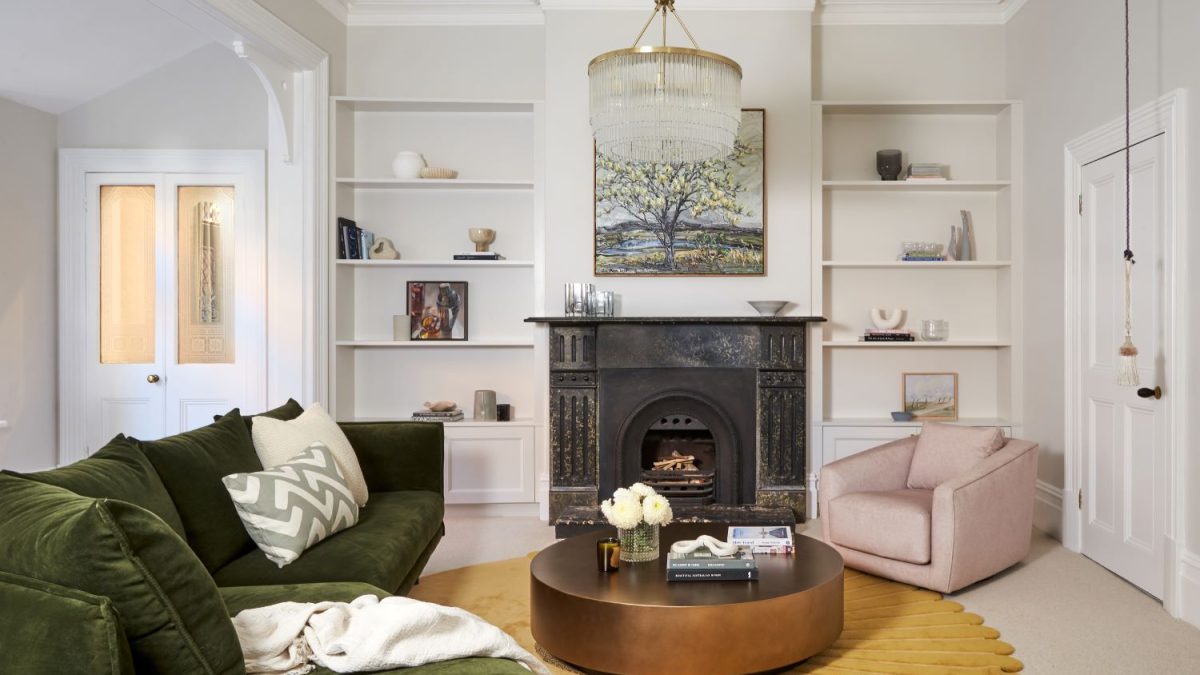 Why do I want to be an interior designer?
---
Interior design isn't just about arranging furniture or fluffing cushions. It's a dynamic blend of creativity and problem-solving that turns spaces into stories and homes into havens. This is why I, and many others in this field, are so passionate about our craft. And believe it or not, above all there's a feeling of doing my little share for making the world a better place.
---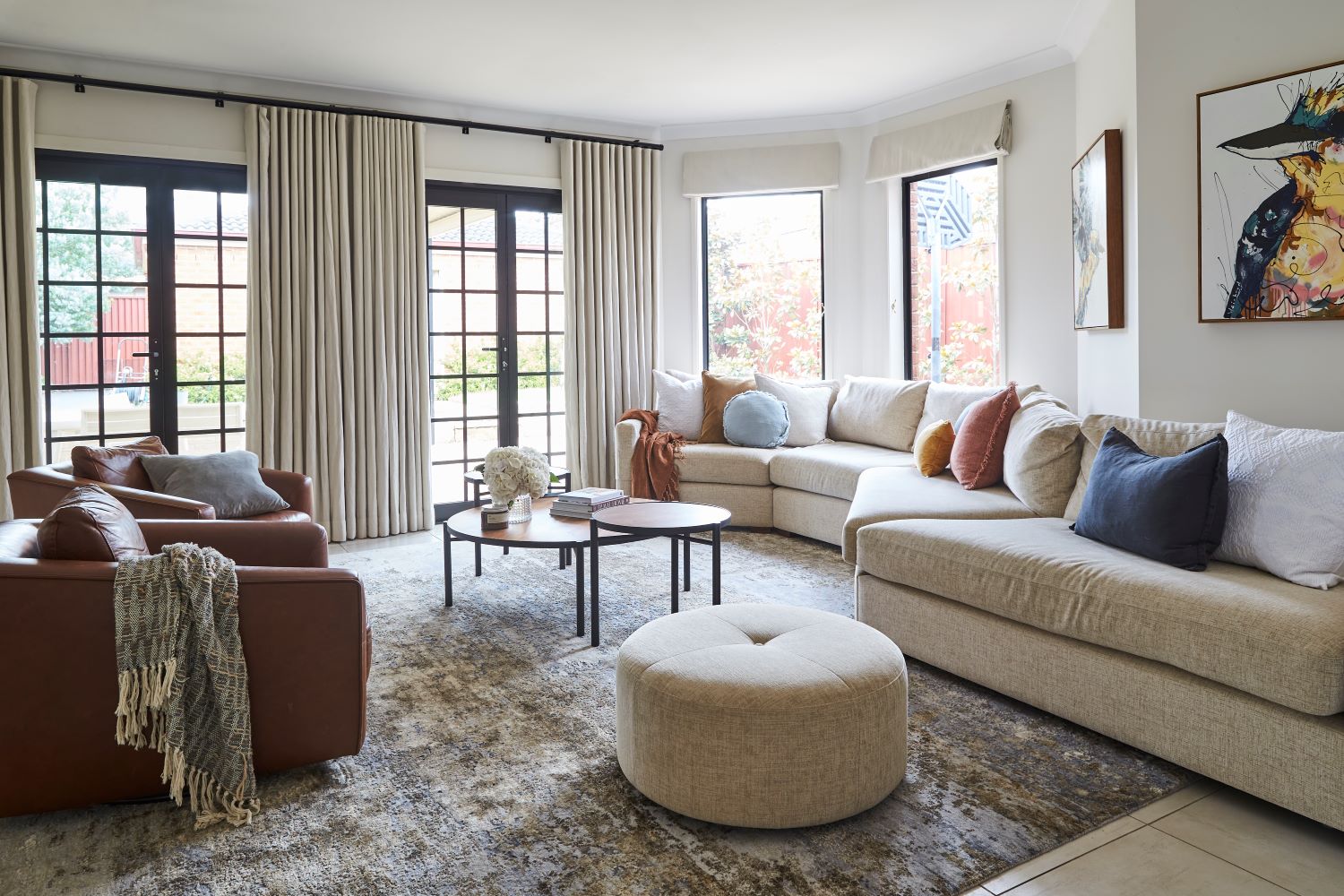 Living room with a custom made sofa.
Design: INSIDESIGN - Photo & Styling: ESS.Creative
The perfect symphony of creativity and problem-solving
---
My love for interior design stems from the fusion of creativity and problem-solving it demands. In music terms it's like crafting a symphony of colours, textures and shapes that harmonize to tell a unique story in every room. The canvas isn't just a space; it's an opportunity to evoke emotions and create an atmosphere that resonates with the people who live there.
---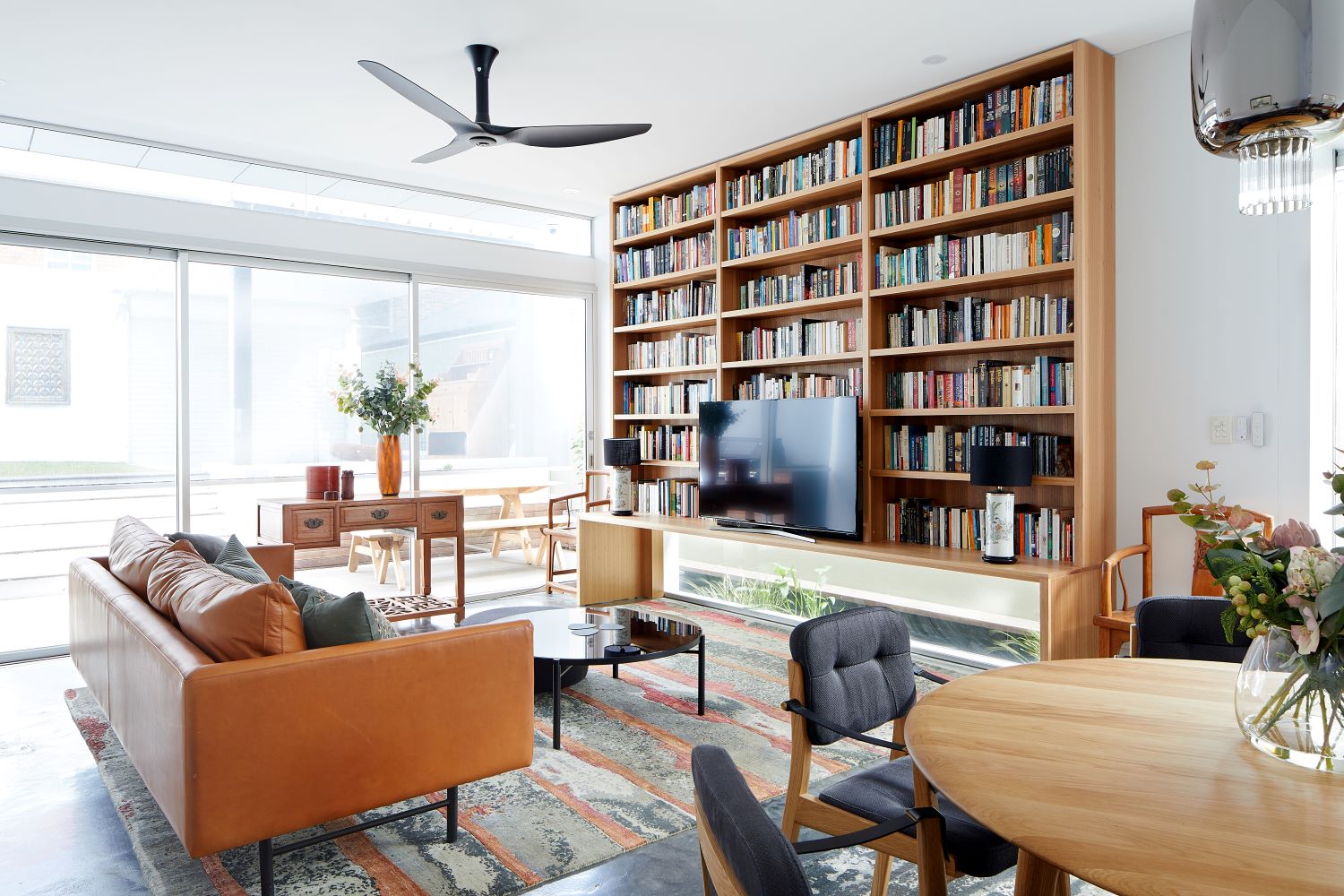 Living room with a custom designed bookcase over a window to a fish pond.
Design: INSIDESIGN - Photo: Conor Quinn
The gratification of transformative results
---
The thrill of seeing a space transform goes beyond visual aesthetics. It's about witnessing the spark of joy and amazement in a client's eyes as they step into their newly designed environment. It's the realization that we're not just rearranging things; we're sculpting experiences that impact daily lives – a cozy nook where they unwind, a functional kitchen where memories are made.
And it's the personal satisfaction for me to see my drawings come to life, it's the proud "I made this and it's good" -feeling.
---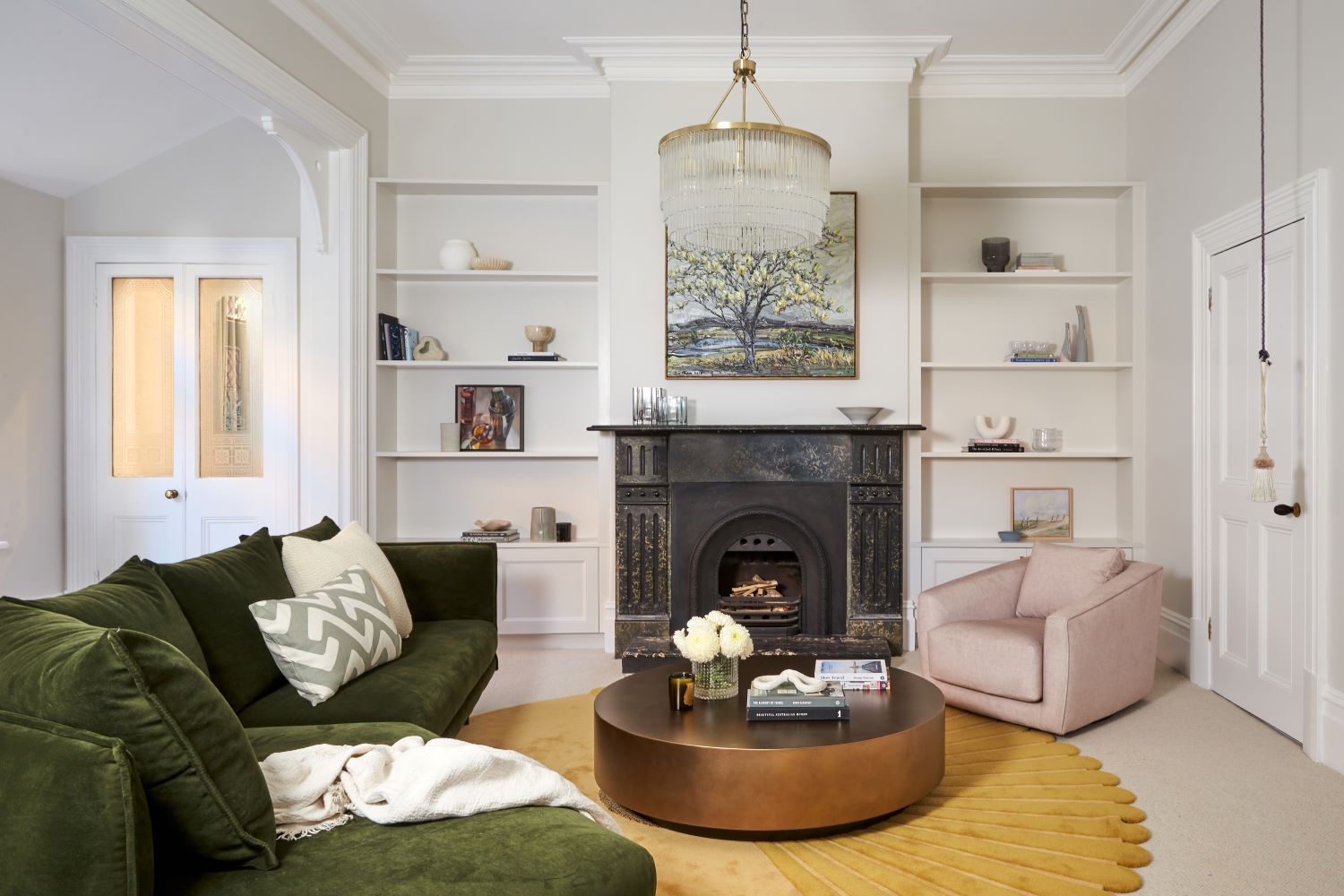 Casual luxury in a living room.
Design: INSIDESIGN - Photo & styling: ESS.Creative
Designing for a Better World
---
But there's a deeper reason that fuels my passion and explains why I'm so invested in this journey.
One of my earliest clients, a helicopter doctor, had an extremely busy schedule filled with life-and-death situations. Lacking time to furnish her home she trusted me with the task, realizing that creating a calming retreat wasn't just a luxury, but a necessity for someone who gives so much to others.
This encounter crystallized my purpose – to design spaces that enable rest and rejuvenation for those who dedicate their lives to making a difference.
So for me, interior design isn't just about aesthetics; it's a meaningful way to give back. By crafting spaces that nurture well-being, we contribute to a better world, one room at a time. It's a rewarding journey, where our expertise transforms into impactful change.
---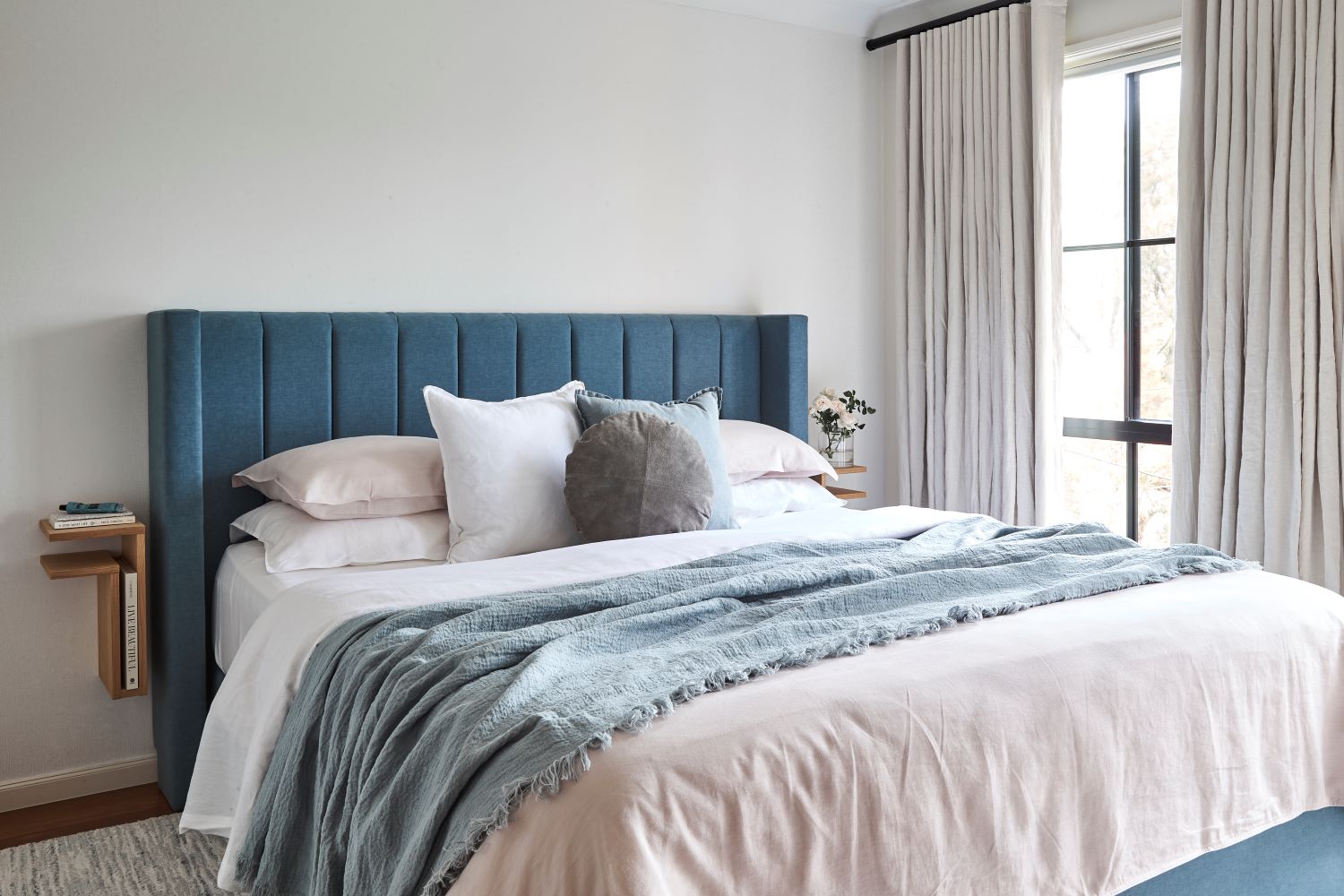 Bedroom with custom designed bedhead
Design: INSIDESIGN - Photo & styling: ESS.Creative
---
Whilst we interior designers like fluffing cushions to finish off spaces, it is more than that: we're crafting experiences. Our fusion of creativity and problem-solving elevates spaces into personal sanctuaries. The joy we derive from transformations is more than skin-deep – it's the knowledge that our work contributes to lives being lived to the fullest. And by nurturing spaces that rejuvenate, we're playing our part in creating a more meaningful world. We're weaving life into every corner, filling them with comfort, purpose, and casual luxury.
Please do get in touch if you'd need help to create a calm home for you.
---
Sari