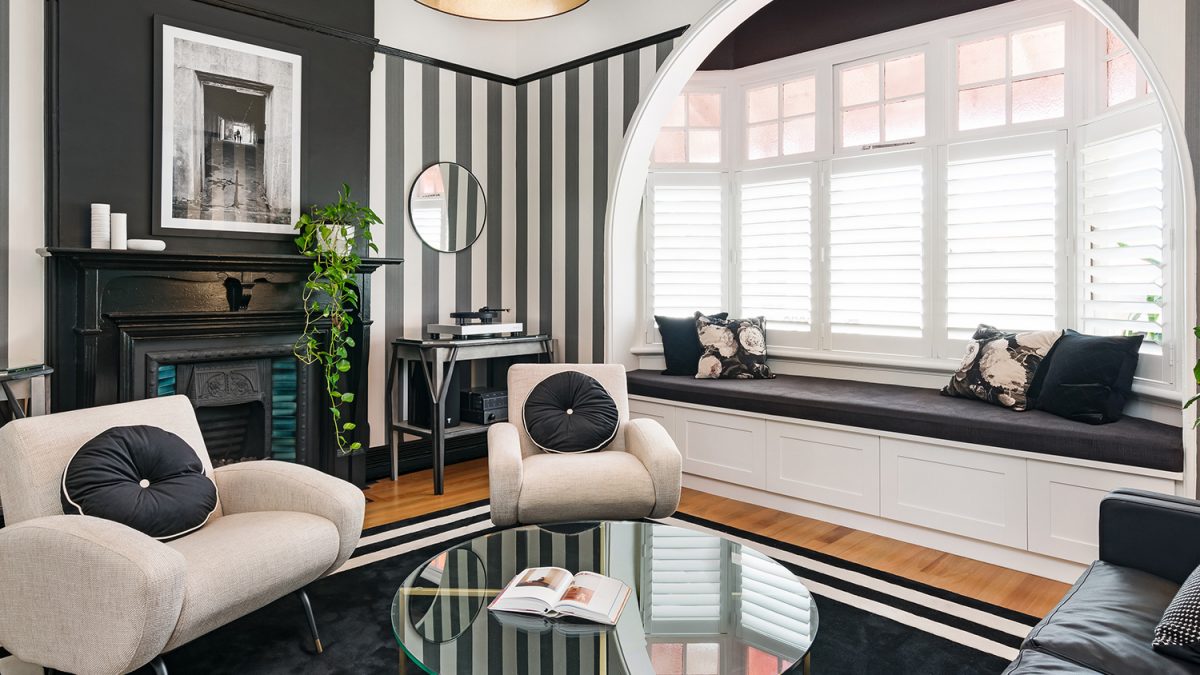 How to create an interior design that matches your personality
Your home is the place where *you* should feel at home. Not your neighbours. Not the in-laws. *You*. It's the place that makes you sigh and relax the moment you step in through the front door. The place that looks like you. The place that you miss when you're not there. How can you decorate your home to be unique and to match *you*?
Keep on reading and I will tell you how you can make your home to match your personality.
(Ignore this blog if you're planning to decorate for selling. When you're decorating for selling you use mainstream art and nothing personal or quirky.)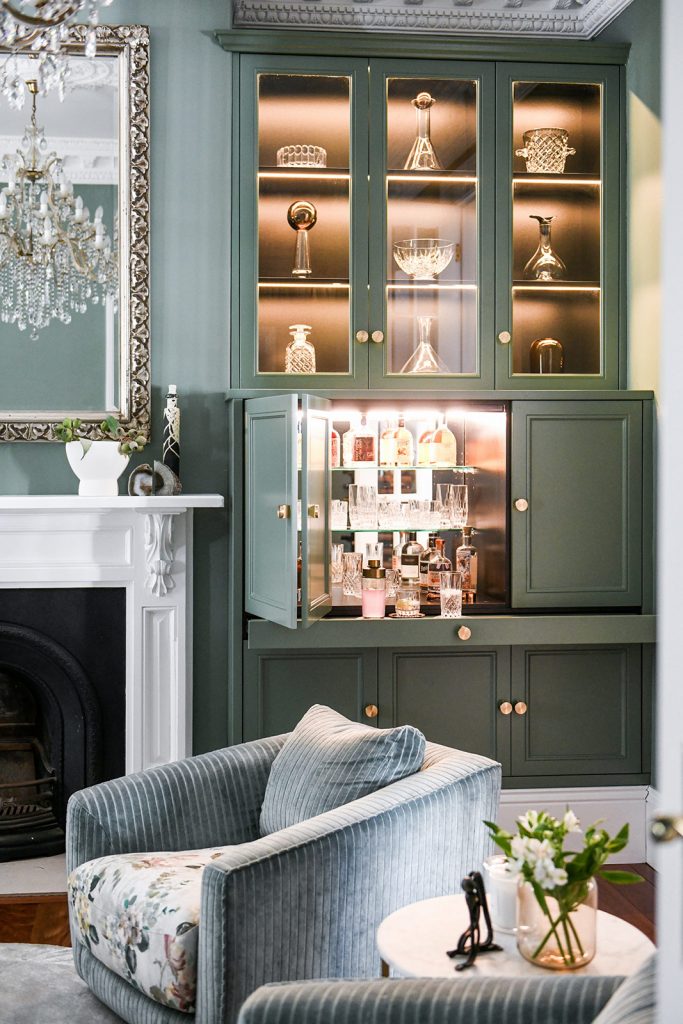 Design by INSIDESIGN / Styling by Domi Interiors / Photo by Inward Outward
So, you have finally bought your forever home and plan to do some quick upgrades to it. Or you're doing a massive extension to your current home to make it fit your larger than life lifestyle on a postage stamp sized block of land (Hello fellow Inner-Westies!).
To justify going through all that trouble and heartache of renovation, you need to make sure you have the right balance of the unique you and functional design to make the end-result perfect for you and your family to live in.
There is a big difference between a quirky house and an awkward house. A narrow passageway that looked cute to start with will not make you happy if it creates a daily traffic block.
Get help with the big ticket items, such as kitchen and bathroom design and – this is important:
 Make sure space planning, traffic flow, lighting, plumbing, storage and overall functionality are taken care of.
Then after that introduce your quirkiness in the details.
Step 1. Know what you like
Well, first define exactly what it is that you dream about. Do your ground work – find out what you love and why! Build up your Dream House folder or do your study on Pinterest, Houzz or magazines. Group the things you pinned based on how similar they are. If you don't know why you love certain ideas or pictures ask your designer / friends to analyse them with you to find out what's your inner style.
Here's an easy test to determine your interior design style.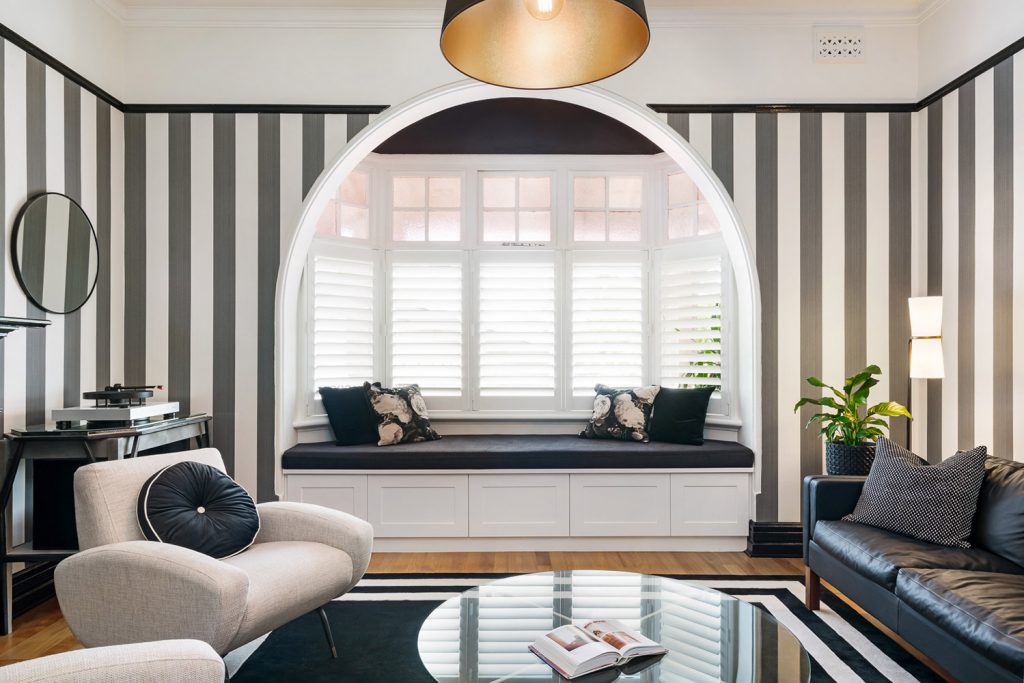 Design by INSIDESIGN / Photo by Rebecca Lu Photography
You would be surprised to hear how often people say they find it hard to describe what their style is but know what they like when they see it. Exactly! You wouldn't describe yourself with one word either. Besides, our styles and likes evolve with time and even change with the mood.
This may help:
You could approach this by thinking about what are your values, what is your personal history and what kind of person you are. (Or what kind of person you want to become!) You're likely to decorate differently if you're an introvert compared to an extrovert. And of course, your current house dictates some limits to your decoration style. It's hard to be a minimalist in a Victorian Italianate terrace and vice versa.
Once you know your style, go for it!
Gather and use your precious decorative items to bring real interest to the house.
They give the interiors character, personality and conversation starters.
(Note: ideally the conversation would happen between you and your guests when they are at your house, not between themselves after they have left…)
Step 2. What to display?
William Morris (the founder of the Arts and Crafts Movement) was spot on 137 years ago:
"Have nothing in your house that you do not know to be useful, or believe to be beautiful."
What great advice that is! Even better if your things are useful and beautiful at the same time!
Don't go overboard filling your shelves with clutter in order to make your house look like a picture you liked in Pinterest. Clutter does not equal to personality. And in the other extreme, it is very difficult to display personality with a minimalist house – then your choices have to be very careful.
To have a personal house you really need to go personal. Choose items that have a meaning to you, make you happy, and which remind you of a good memory: something or someone. I like Mr Morris' choice of words "believe to be beautiful", because a dear memory can make the ugliest object beautiful to you. And it's your own house we're talking about here This is also why many companies offer you a story of an object they sell (how it was made, by whom, in where, why), because in absence of the common history with you, the story will create the meaning for your new item.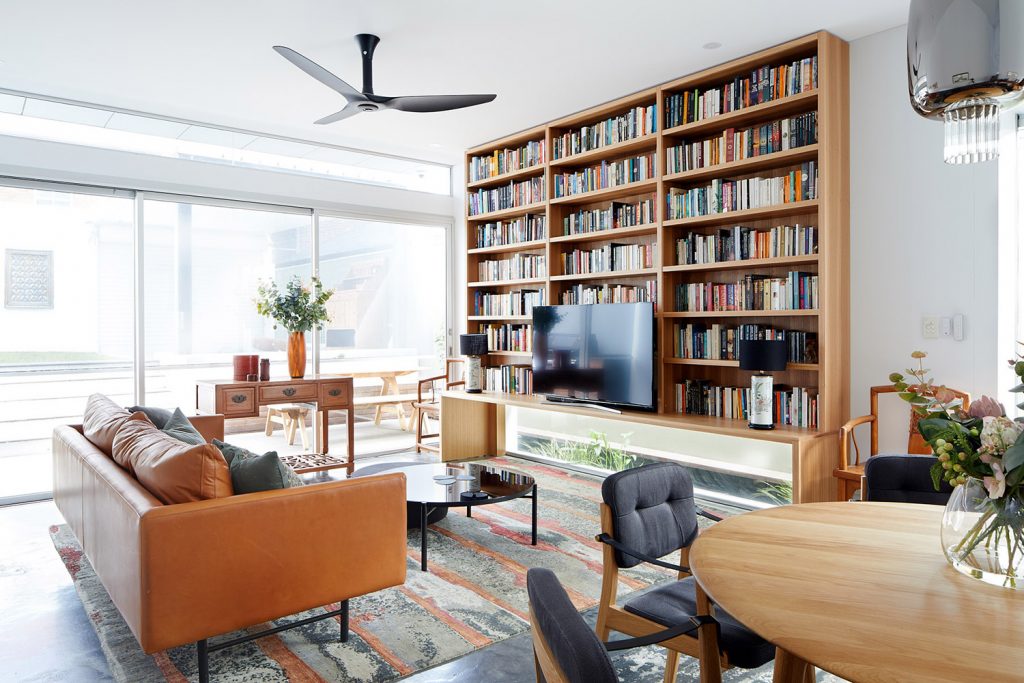 Design by INSIDESIGN / Photo by Conor Quinn Photography
Anything can be used as a decoration. My friend had a pair of wooden skis on her wall and they looked amazing and interesting. And they had the story.
Remember, you don't need to display everything at the same time and all the time – you can change them by season or occasionally.
Now, here's a risk. What if you surround yourself with items that only you think are beautiful, but others consider your house a decoration horror show?
Step 3. How to style your rooms for maximum impact?
I will get back to this topic in detail very soon in another blog. I'll describe how the design principles (proportion, scale, visual balance, harmony, unity and variety, rhythm and emphasis) could guide your decoration. Even the coolest items can make your rooms look *wrong* if you unknowingly break the design principles. (Breaking them knowingly is okay, it's just rebelling against rules!)
Here's the summary:
Be bold. If you're going to display something make sure it gets the attention it needs.
Do hang pictures on eye-height, not too high. If one of you is tall and one of you is short, go for the golden middle. Nearly anything on your wall looks better too low than too high.
Group items together. Odd numbers usually look better than even numbers. Take into account their proportions and material to get some variety. A lonely odd thing might look out of place but a group of odd things makes a

vignette.

Create visual balance. Whether we're talking about a group of objects on a side table or a gallery wall, the items need to be balanced with each other. Different items have different visual weights. Those that are large, odd shape, dark or very bright colour, or have a contrasting texture or strong details, have a bigger visual weight than something small, smooth and pale. If you have something dark and small, use something light and large to balance it.
Don't be afraid to add quirky and odd objects in your decoration to create a home with lots of personality. When you use them right they will make your house feel and look amazing, and truly reflect the kind of person you are.
Subscribe to my blog and come back in a couple of weeks to read about the design principles. Meanwhile, if you would like an interior designer to help with your house using your personal items, give me a call or a drop me a quick email.
Bye for now!
Sari
PS. Remember: no matter what others tell you, especially those who aren't directly involved, stick to your instincts. It's your personal and quirky house and you will live in it!